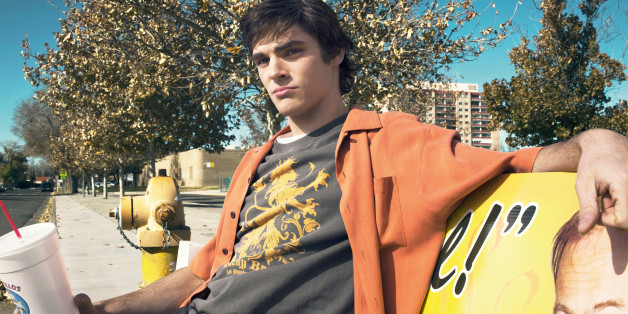 The final episodes of "Breaking Bad" are upon us, and many questions remain ... including whether Walter White's (Bryan Cranston) son Walt Jr. (RJ Mitte) will make it to the series' end.

In an interview with GQ, Mitte teased that the final episodes of "Breaking Bad" will be very intense.
"Oh, you haven't seen anything yet," Mitte said in reference to the first four episodes, adding -- when asked about his death -- that it was certainly plausible. "A lot could happen in four episodes," he teased.
As for whether Walter White himself will make it through, creator Vince Gilligan told the Huffington Post that he couldn't say whether Walt would get his "just desserts" ... but that a surprising number of fans were rooting for his success.
"They want to see him victorious, and they don't like people who get in his way, even when those people who get in his way are good people who have far better intentions than he does," Gilligan said. "I find that a very interesting development, and I've learned a lot from writing the show. I learned a lot about how we perceive our fictional "heroes." I think it's fascinating. I'm not dismayed by it. I'm not casting aspersions and against anyone who's still rooting for Walt. It just fascinates me."
"Breaking Bad" airs on Sundays at 9 p.m. ET on AMC.
PHOTO GALLERY
Breaking Bad Season 5 Gallery Images