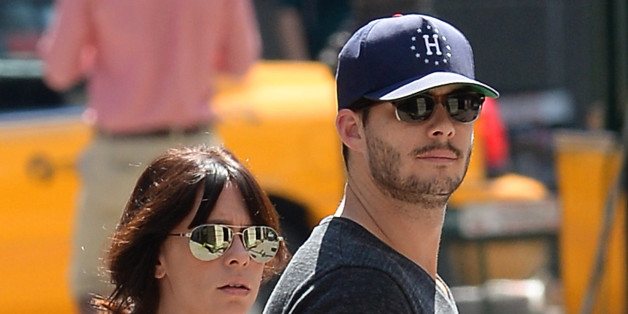 A paparazzo has reportedly filed battery charges against Jennifer Love Hewitt's fiance Brian Hallisay.
According to TMZ, Hallisay and a pregnant Hewitt were allegedly involved in a confrontation with the photographer after he tried to take their picture as they left Toscana restaurant in Brentwood, Calif., on Friday night (September 6). Sources say the couple told the cameraman to stop, but that he kept snapping away. That's when Hallisay got aggravated.
Insiders tell TMZ that the 34-year-old actor got into it with the paparazzo, who claims that his camera hit him in his face, near his eye, during the scuffle. Reportedly, Hewitt felt so terrible that she allowed photographers to take a few pictures before the expectant parents left.
But the story doesn't end there. According to law enforcement sources, the photographer went to the police station a few hours later and filed a battery report against Hallisay. Still, insiders say there was no visible injury to his face or eye.
Hewitt, 34, is expecting her first child with Hallisay in December.
This story is developing.
BEFORE YOU GO
PHOTO GALLERY
Stars Who've Clashed With The Paps