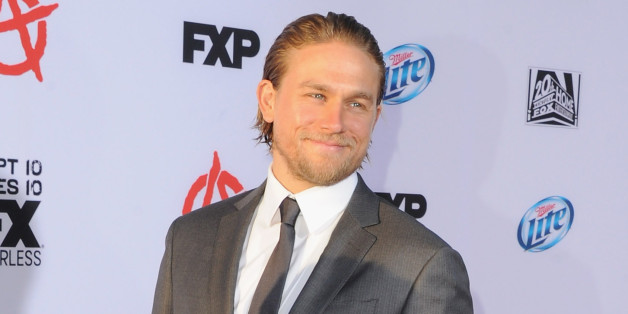 "Sons of Anarchy" actor Charlie Hunnam has nabbed one of the most talked-about roles in Hollywood with his casting in the upcoming adaptation of EL James' "Fifty Shades of Grey."
Hunnam will star in the film as the male lead, Christian Grey, a businessman with a taste for kinky sex. James announced Hunnam's casting last week on Twitter, writing, "The gorgeous and talented Charlie Hunnam will be Christian Grey in the film adaptation of 'Fifty Shades of Grey.'" In addition to his role in "Sons of Anarchy," Hunnam has also appeared in "Pacific Rim," "Children of Men," and "Cold Mountain."
The 33-year-old actor will star opposite actress Dakota Johnson who will play Grey's love interest, Anastasia Steele. Johnson's resume includes roles in "21 Jump Street," "The Five-Year Engagement," and "The Social Network."
After the initial frenzy surrounding the announcement, and the ensuing backlash, died down, Hunnam spoke about the role, voicing his excitement about playing the man that made James' debut novel the fastest-selling book of all time.
"[I am] so excited to be entrusted with this empowered character," Hunnam told Entertainment Tonight. He went on to add that he "anticipated" the major reactions that fans had to his casting, saying, "These books were a global phenomenon. I isolate myself [so I] haven't been too aware of what's [going on in] social media."
Hunnam also recently spoke about working with Johnson, telling THR, "As soon as we got in the room and started reading with Dakota, I knew that I definitely wanted to do it, because there was a tangible chemistry between us."
Led by director Sam Taylor-Johnson, "Fifty Shades of Grey" will hit theaters on Aug. 1, 2014.
PHOTO GALLERY
Charlie Hunnam
BEFORE YOU GO