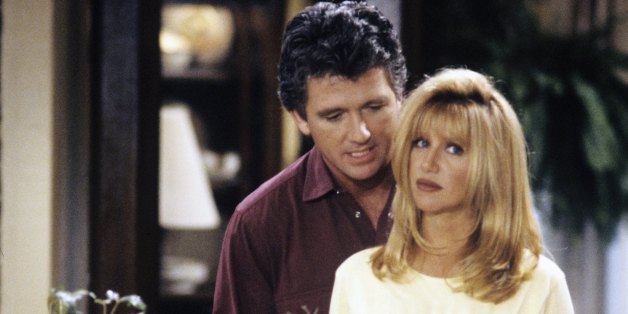 "Step by Step" is returning to TV for the first time in more than three years. The Suzanne Somers and Patrick Duffy series will begin airing on The Hub on Monday, Oct. 7.
"Step by Step" will air weekdays at 7 p.m. and 7:30 p.m. ET. Duffy played Frank Lambert, the father of three kids who meets and quickly marries Carol Foster (Somers) a mother of three.
Staci Keanan played Dana Foster, Angela Watson played Karen Foster and Christopher Castile played Mark Foster. The Lambert family included Brandon Call as J.T., Christine Lakin as Al and Josh Byrne as Brendan. The series ran for seven seasons between 1991 and 1998, with six seasons on ABC and one on CBS.
Click through the gallery below to see where the cast is now.
PHOTO GALLERY
"Step By Step": Where Are They Now?