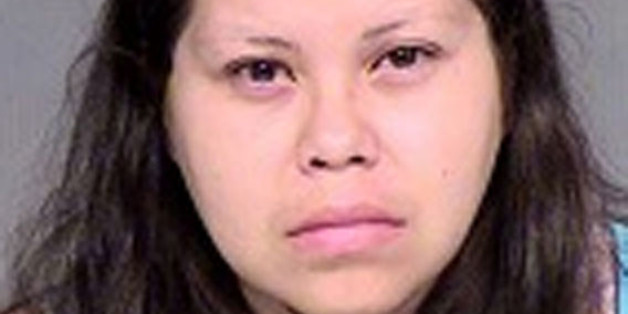 An Arizona mother of three was arrested and charged with child abuse after she allegedly held her 2-year-old son over an electric stovetop as punishment, burning his bottom.
According to police, Anna Ochoa, 26, became frustrated with her toddler son after he wet himself while she was getting ready for work. Maricopa County sheriff's deputies responded to her home on an anonymous tip forwarded by Child Protective Services.
Ochoa told deputies that she held the boy over the burner but never made direct contact with the hot surface, but forensic investigators disputed that.
MCSO Lt. Brandon Jones told CBS affiliate KPHO that several severe burns in the shape of half circles covered the child's rear end. Investigators deemed the injuries to be consistent with direct contact with a stovetop burner.
According to police, the tipster claimed Ochoa made comments such as, "I'm going to hurt him because I am fed up with him," and "I don't love him."
All three of Ochoa's children are in CPS custody.
BEFORE YOU GO
PHOTO GALLERY
Questionable Parenting