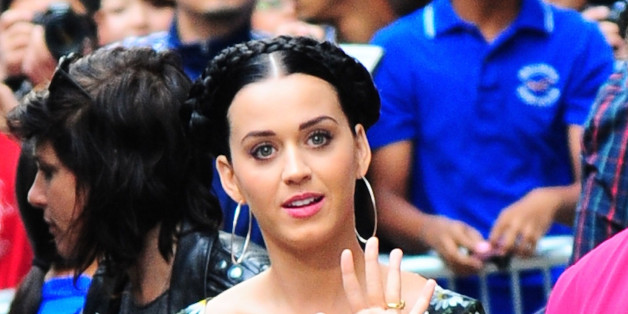 The 39th season of "Saturday Night Live" will feature musical performances from Arcade Fire, Miley Cyrus and Katy Perry during the show's first three episodes. NBC made the announcement on Monday, while also revealing that "SNL" alum Tina Fey would host the season premiere with Arcade Fire on Sept. 28.
Arcade Fire is set to have a big fall, as the band will release their new album, "Reflektor," on Oct. 29. (The group also wrote the score for Spike Jonze's upcoming film, "Her.") The video for Arcade Fire's newest single, also titled "Reflektor," is set to debut on Monday. A leaked version of the track hit the internet this past weekend and caused a ruckus as many noticed a voice on the track that sounded suspiciously like David Bowie. (Bowie has worked with Arcade Fire in the past.)
The "SNL" show on Oct. 5 will have Miley Cyrus acting as host and musical guest. On Oct. 12, Perry will perform; Perry herself has hosted before, in December of 2011, but will cede those duties to Bruce Willis this time around.
For more on the "SNL" hosts for the 39th season, head here.
PHOTO GALLERY
Celebrity News & Photos