Please pardon our French, we've been watching a lot of Breaking Bad and Jesse Pinkman is a bad influence.
This collection of Steve Snowden's photographs of Breaking Bad filming locations around Albuquerque, N.M. is essentially TV porn for any super fans of the hit AMC drama.
We kept all descriptions extremely vague, so don't worry about major spoilers. Some of the links to videos in descriptions may contain spoilers, however, so if you don't wanna have one of the best shows around ruined for you, be careful what you click on.
The White Residence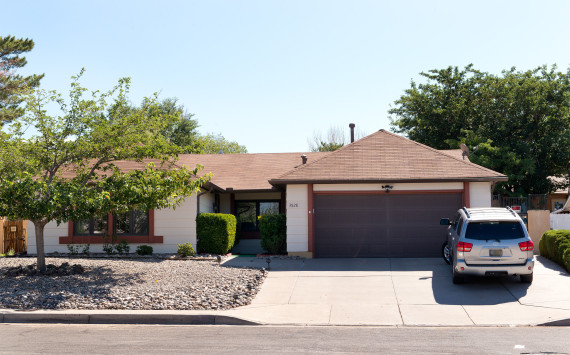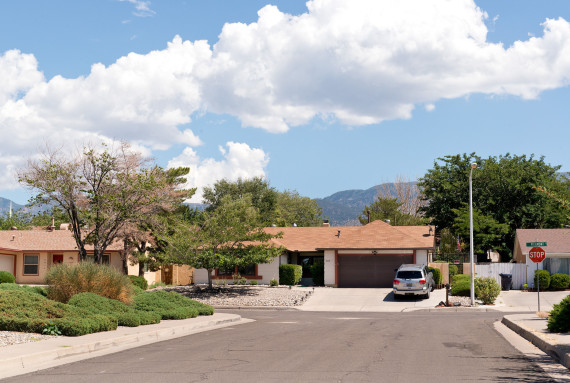 Video: But who actually lives there?
Jesse Pinkman's House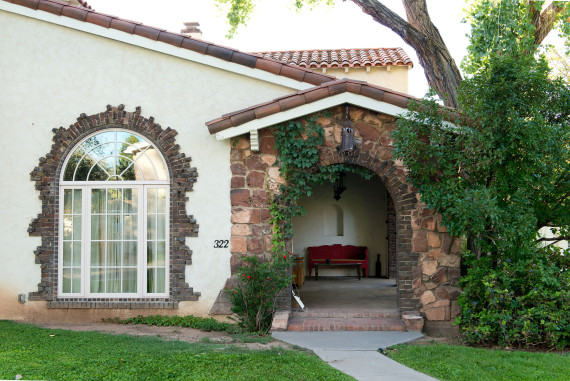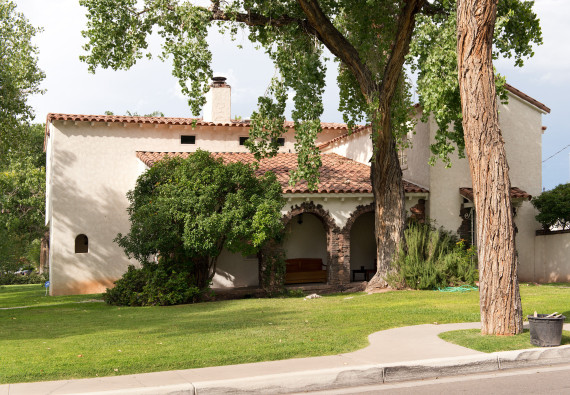 Video: When Jesse first bought the home (with added reactions).
Los Pollos Hermanos (Twisters)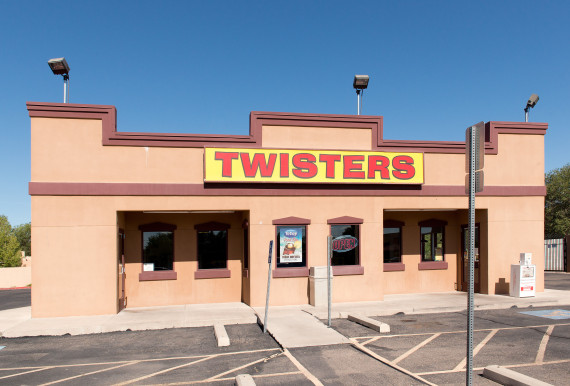 Gus is the proud owner of this chicken business.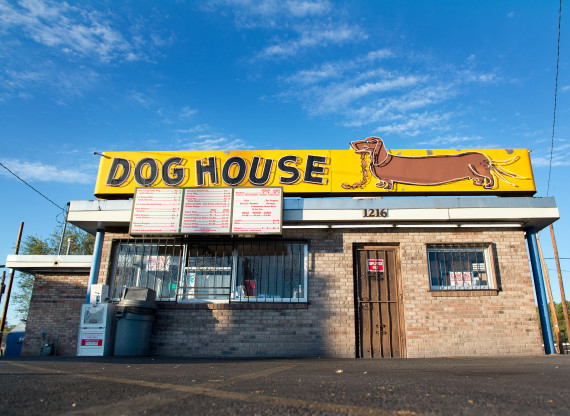 A Jesse Pinkman favorite.
A1A Carwash (Octopus)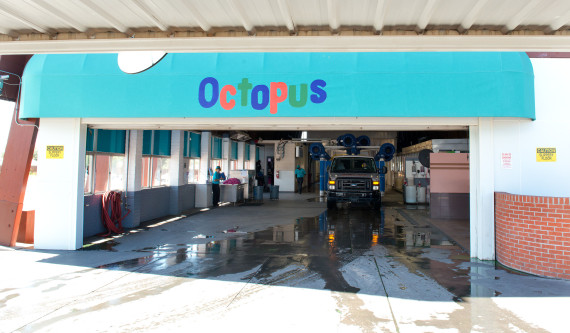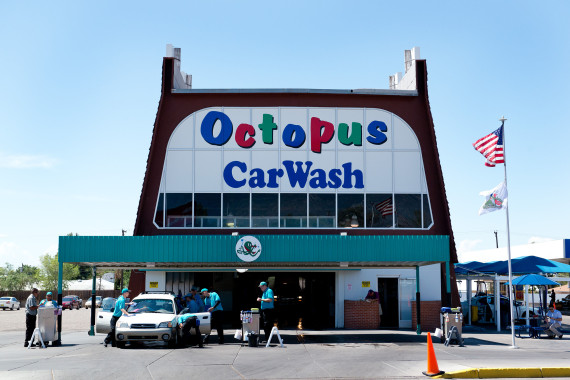 Walt took a part-time job at A1A in season 1 and then got a major promotion. Here's a video of someone doing T'ai Chi outside of the carwash.
Saul's Office (Hooligans)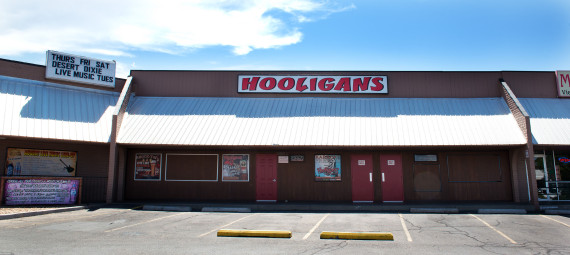 Originally the "Hooligans" wasn't there, but maybe a visit to the bar will still make you feel like you're partying with Saul. Maybe you could try calling him up.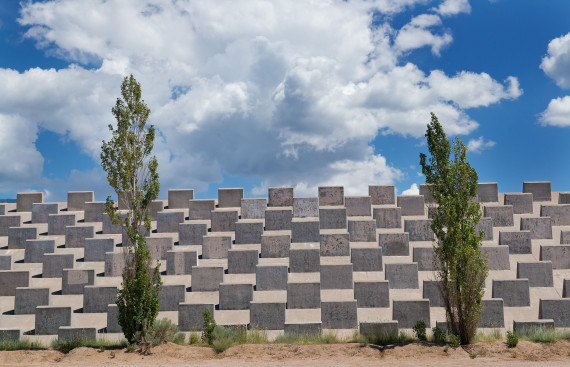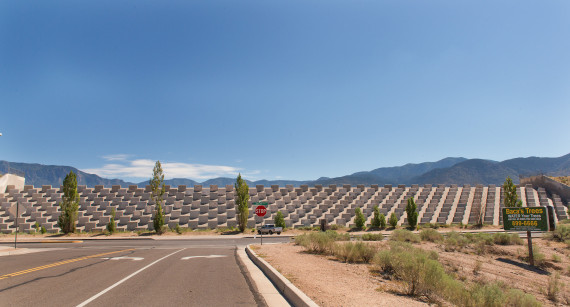 Jesse's "pickup point" in a recent episode.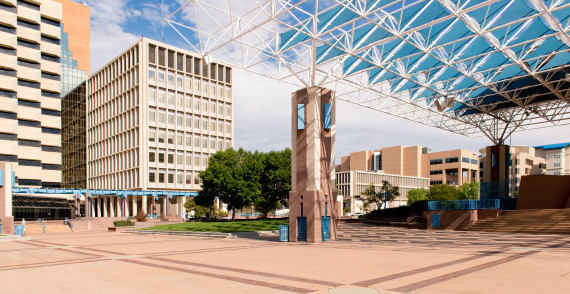 Where Walt tries to meet Jesse.
The Taqueria (Garduño's)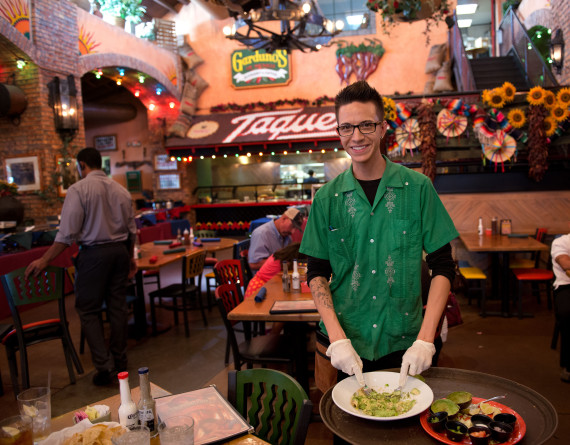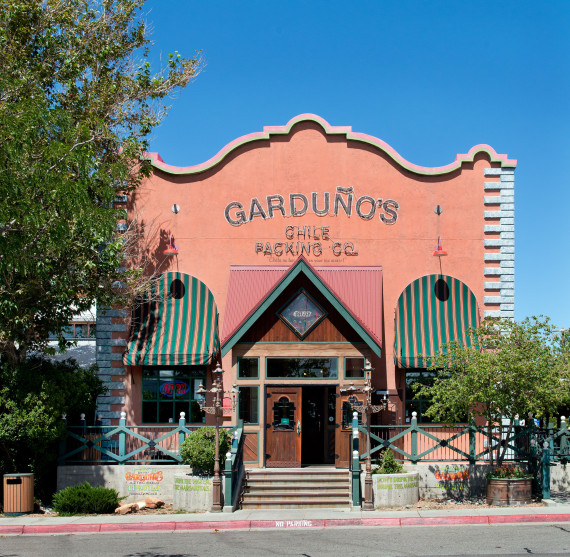 The Whites and the Schraders meet for dinner. They didn't order the guacamole.
Gustavo Fring's House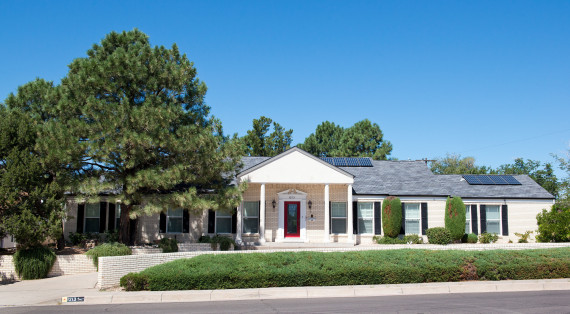 Gus and Jesse have a nice dinner here.
Denny's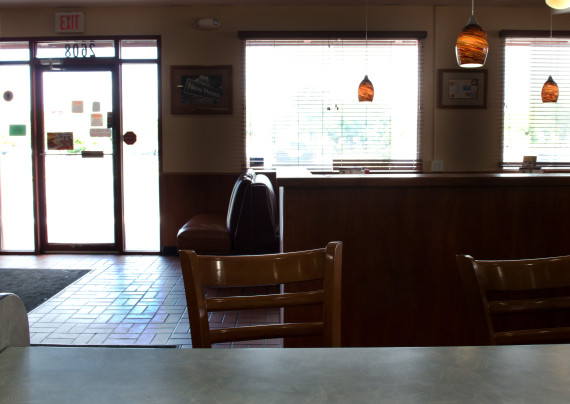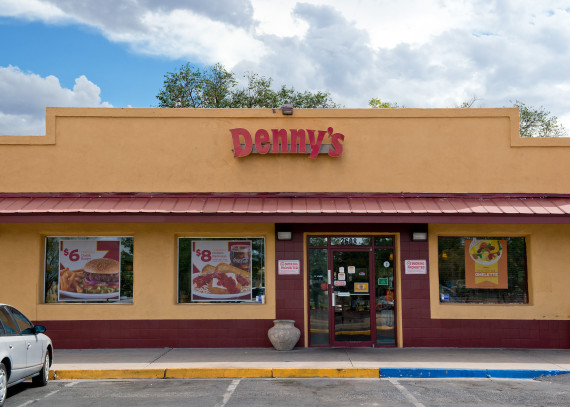 Walt and Jesse have breakfast after cleaning up a body and then later Walt eats here alone in the first scene of season 5. He makes a "52" out of the bacon.
The Schrader Residence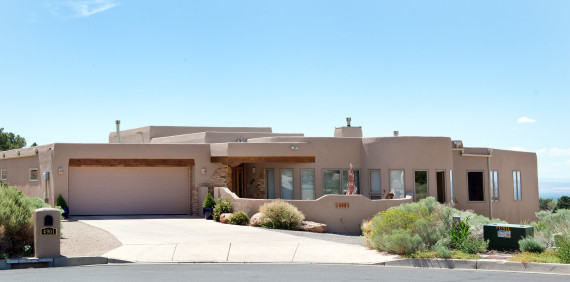 Video: Hank and Marie watch the VMAs.
Vamonos Pest Control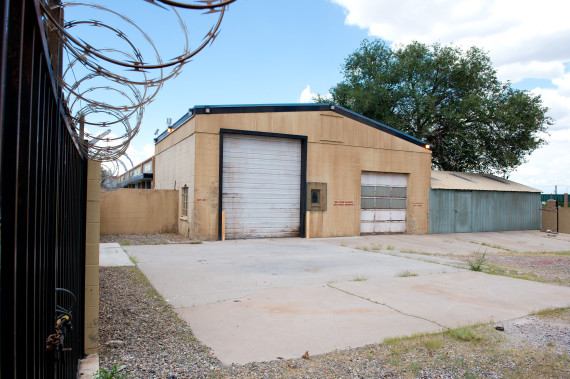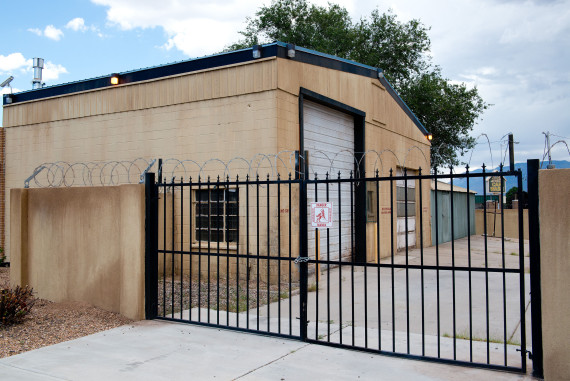 Walt, Jesse and Mike's office.
Gustavo Fring's Laundry Front (Delta Uniform Cleaners)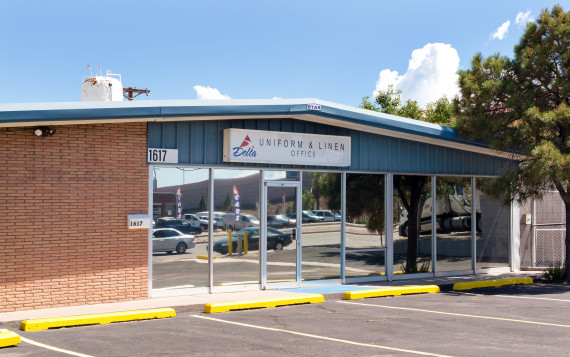 Some pretty crazy stuff happened outside this building. And inside it.
Casa Tranquila Nursing Home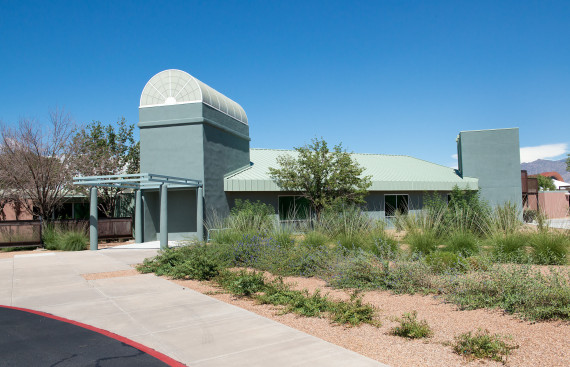 Gus, Tio and Tyrus have a meeting here.
Lazer Base (Hinkle Family Fun Center)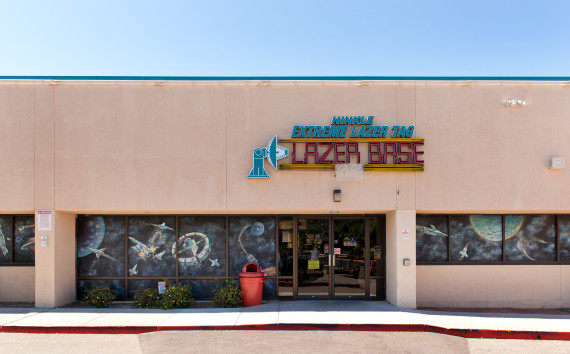 Saul, Walt, and Jesse hang out here early on and then Walt and Jesse later aggressively turn it down as a potential meth cooking spot.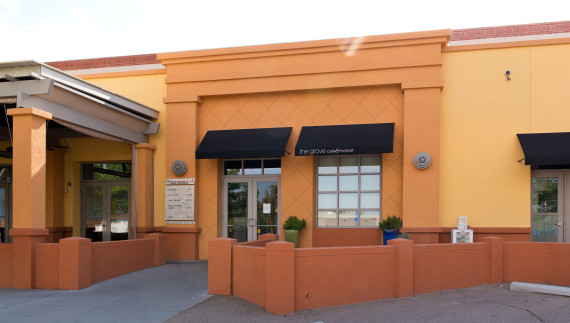 Walt and Lydia would conduct business meetings here. Aaron Paul apparently frequented the place as well.
Walt's Condo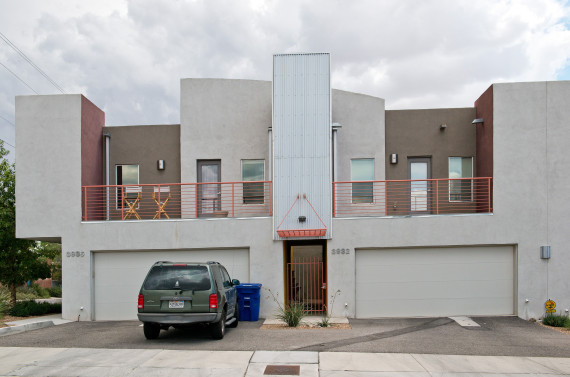 Walt lives here after he is kicked out of his home.
Tuco's Headquarters (Java Joe's)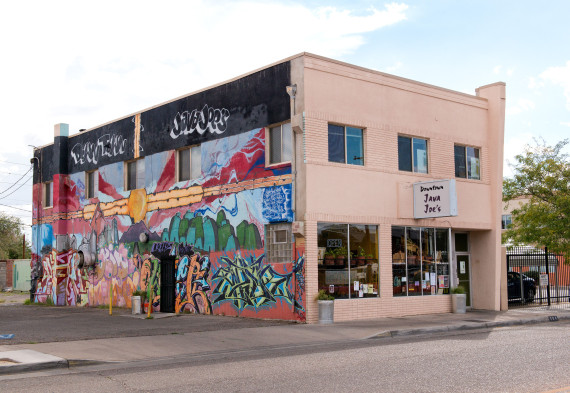 Where Walt truly becomes Heisenberg.
BONUS: The Candy Lady has embraced the show's presence. She sells Heisenberg "Meth" Rock Candy which you can buy online.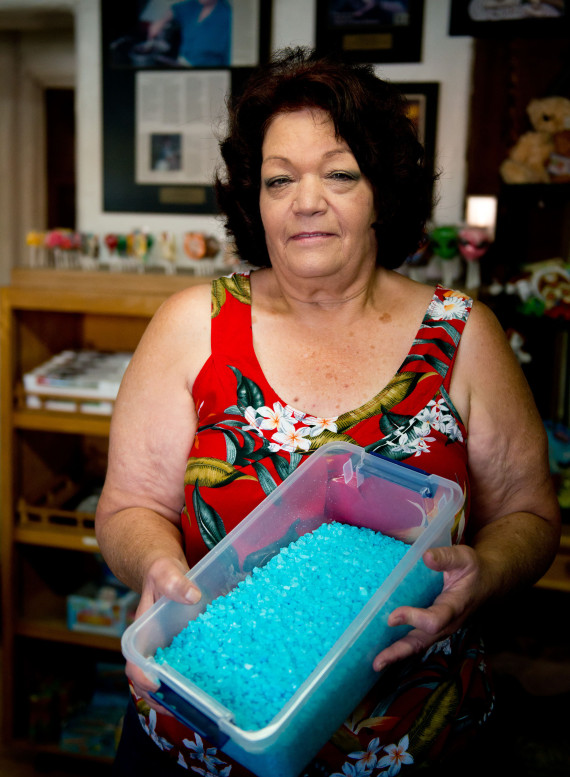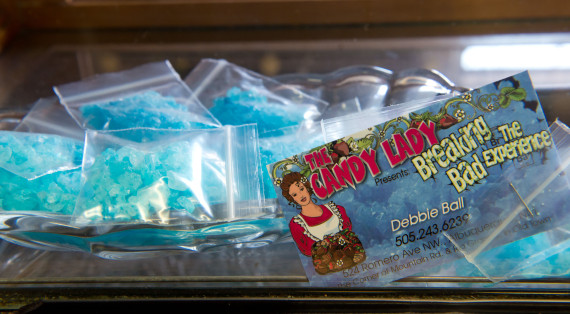 All images from Getty.
BEFORE YOU GO
PHOTO GALLERY
'Breaking Bad' Final Episodes Images