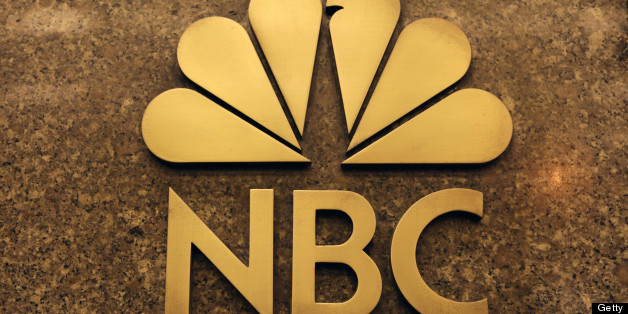 NBC News has named Cameron Davies to the newly created position of senior vice president responsible for analytics.
Alan Wurtzel, NBC Universal's president of research and media development, made the announcement in a memo to staff on Monday. Davies will report to Wurtzel and Patricia Fili-Krushel, the chairman of NBCUniversal News Group.
"Data and analytics are becoming increasingly important in the news and information business," Wurtzel wrote. "We need to better understand our consumers and their needs so we can deliver great content whenever and wherever they want it."
Below, read the full text of Wurtzel's memo, obtained by The Huffington Post:
I am pleased to announce Cameron Davies is joining NBCUniversal News Group as Senior Vice President, Analytics reporting to me and Pat Fili-Krushel, Chairman, NBCUniversal News Group.

Cameron fills a newly created role for the NBCUniversal News Group. Data and analytics are becoming increasingly important in the news and information business. We need to better understand our consumers and their needs so we can deliver great content whenever and wherever they want it. We need to strategically harness the wealth of data that surrounds our businesses and use it for competitive advantage. This will be the focus of Cameron's new role. He will develop and execute analytics, data and research strategies to further News Group priorities such as how we leverage Big Data, personalization of content and associated monetization strategies, alternative measurements and customer insights.

The NBC News/MSNBC research team led by Elsa Castro will report to Cameron. He will functionally lead the News Group Research and Analytics teams working with Jim DeMarco VP NBC News Digital Research, Ray Borelli SVP Research CNBC and Dave Sikorjak VP Consumer Insights & Marketing Strategy NBC News/MSNBC. Nancy Gallagher will continue to play a key News research role working closely with Cameron and his team as a subject matter expert.

Cameron joins us from Disney where he was Senior Director for Management Science and Integration. He worked closely with Disney executives to deliver analytics to drive business priorities. He led the analytics center of excellence for the Disney Company including Media Networks, Walt Disney Studios, Disney Interactive, and Disney Consumer Products. Cameron spent over 17 years at Disney developing and leading advanced analytical teams across a variety of business areas. Prior to joining Disney he spent time as a Professor of Business/Finance for Pensacola Christian College.

Cameron has a MBA, Master of Accountancy (MACC) and a BS Business Administration/Accounting from the University of West Florida. He will be relocating from Florida to New York for this role with his wife.

Please join me in welcoming Cameron to NBCUniversal News Group.

Alan
BEFORE YOU GO
PHOTO GALLERY
Faces of NBC News