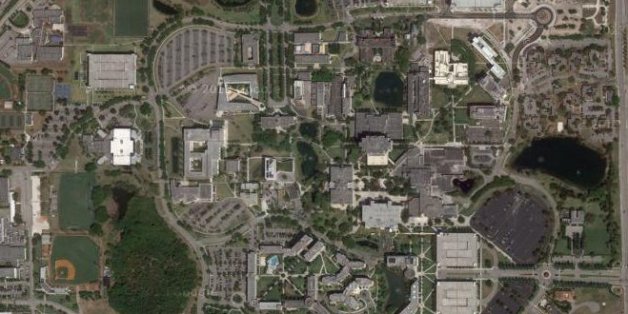 Florida International, the largest university in South Florida, is now one of the nation's largest after adding a whopping 12,000 students in the past four years.
It expects to have an enrollment of 52,000 this fall and is nearly a third larger than it was in 2009, when its population was just over 40,000.
The explosive growth at FIU, which is based west of Miami, propelled it into becoming the seventh largest university in the country last year. It has surpassed the University of Florida as the state's second largest behind the University of Central Florida, which has nearly 60,000 students.
The surge was deliberate. President Mark Rosenberg opened seats shortly after he arrived in 2009 upon hearing complaints that numerous qualified local students were getting shut out.
The result: enrollment from Miami-Dade freshmen jumped 29 percent since 2009, with 1,700 this year. The number of Broward students is up 40 percent to 534.
Rosenberg "visited high schools during his first summer here, and principals were saying we've got talented students who are not getting in, even though they met the admissions criteria," FIU Provost Douglas Wartzok said.
A few years prior, the State University System instructed universities to cap enrollment, saying state and tuition dollars were insufficient to serve more students. That restriction was lifted after universities received permission in 2009 to raise tuition by 15 percent a year.
So now instead of admitting a third of the 15,000 to 16,000 students who apply every year, FIU accepts about 40 percent, data shows.
Officials say this hasn't impacted the quality of students admitted. While the average math and English SAT scores for entering freshmen have dropped slightly, --from 1161 in 2009 to 1141 last year -- the average high school GPA has increased from 3.7 to 3.8.
"We haven't lowered our standards," Wartzok said. "The percentage of students who to go Florida lags the nation, so there is a tremendous pool of students who could go to college but haven't."
About 25 percent of Florida residents have at least a bachelor's degree, compared to 28 percent nationally.
FIU's 29 percent growth rate in a four-year period makes it by far the fastest growing school in the 11-member State University System. UCF has grown 18 percent during the same time period, while Florida Atlantic University has grown 10 percent. UF and Florida State University have kept their enrollment about the same during the past four years.
"For years now, we've capped fall enrollment in Gainesville to make sure we continue delivering the best possible education and student experience," UF Provost Joseph Glover said.
However, UF has created a spring and summer program to accommodate more students during less crowded times. The university also plans to launch an online university, Glover said.
FAU wants to grow about 6 percent a year, according to its 2012 strategic plan, but fell short this year, with an enrollment of 30,759, just a few hundred more than last year, according to preliminary data.
To accommodate the spike in students, FIU has added buildings and parking garages and expanded its schedule, adding classes that start as early as 6:30 a.m. and run as late as 10:30 p.m. The number of Saturday classes has increased and the university is considering adding Sunday classes as well, Wartzok said.
"We've added some classrooms and been really creative in scheduling classes," he said. "We're not going to admit more students than we can accommodate and educate."
FIU has hired extra faculty, although many classes have at least 30 students. And parking can be tight.
"Students have to leave two hours early from home to just get to class because of parking and traffic," said senior Alexandra Gloresmeyer, 21 of Miramar. "I just wait for people to get out of the elevator in the parking garage and follow them to their car."
But the FIU is taking steps to improve that, officials say. In addition to building a new garage, it also has led a public-private partnership to improve transportation to and from nearby neighborhoods.
It recently received an $11.4 million grant for a pedestrian bridge linking the campus to some off-campus apartments, as well as improvements to the main entrances of campus and a smart phone app that will alert people of available parking spaces.
Some students say the growth has led to more student groups, more dining options and more sections of classes than were available a few years back.
"There are so many people on campus who are willing to get engaged on campus," said James Harden, 22, a senior from Miami. "I don't hear students complain about being too big. They keep asking when are we going to get bigger."
stravis@tribune.com or 561-243-6637 ___