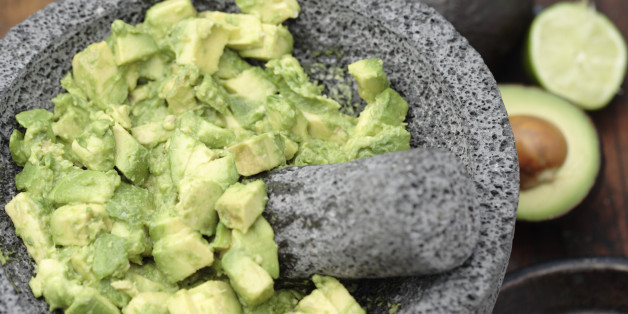 We don't mess around when it comes to guacamole. We understand the importance of this simple avocado dip. It makes happy hours that much better, parties worth leaving our house for, and Cinco de Mayo a holiday to that can rival (almost) Thanksgiving. Without guacamole, margaritas wouldn't go down as smoothly and tortilla chips wouldn't even matter anymore.
Guacamole is just one of those foods that makes life a little bit better. So, when making it homemade it's important to get it right. We've whipped up countless recipes and have eaten even more bowls of the stuff than we care to admit, all in search of the perfect guac. This abundant avocado dip consumption has gotten us to the bottom of what makes a guacamole great -- and all the simple tips and tricks that can make your homemade guacamole that much better.
Want to read more from HuffPost Taste? Follow us on Twitter, Facebook, Pinterest and Tumblr.
PHOTO GALLERY
Guacamole Tips And Tricks