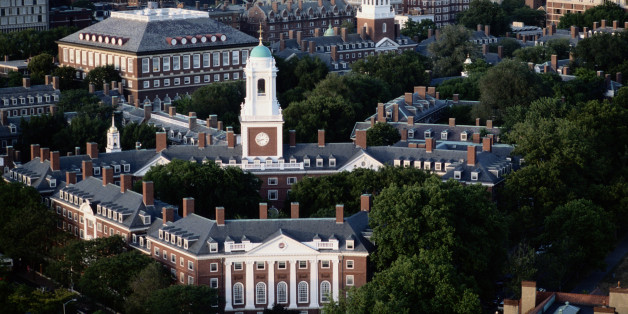 Harvard's undergraduates have a message for their school: F--k integrity, not each other.
A new student survey revealed that more members of Harvard's incoming freshman class have cheated than have had sex, according to campus newspaper The Crimson, which conducted the poll.
While only 35 percent of Harvard's new freshman lost their virginity before beginning the academic semester, 42 percent admitted to having cheated on a homework assignment or a "problem set." The survey also noted that 10 percent admitted to having cheated on an exam.
More than 1,300 students -- about 80 percent of Harvard's incoming class -- participated in the survey, which was conducted in August and looked at "how the newest members of the Harvard community live their lives when they are not building their resumes." The Crimson also notes that not all participants answered every question.
Though 65 percent may seem like a high percentage of virgins for Harvard's class of 2017, it isn't quite as many as Harvard's class of 2013. A survey conducted in May revealed that a whopping 72 percent of Harvard's graduating seniors arrived at college as virgins. (Note to Harvard undergrads: If you want help upping your game, check out Harvard's Sex Week or its official BDSM club.)
But it's the cheating, not the lack of sex, that presents a real problem for the school.
Harvard was embroiled in a cheating scandal late last year when as many as 125 students were said to have shared answers or plagiarized a take-home exam for a government class. After an internal investigation, more than 60 students were forced to withdraw from the university as punishment for having cheated. The scandal even spread to Harvard officials, who were reported to have covertly read the emails of over a dozen university deans in order to find out who had leaked the story to the press.