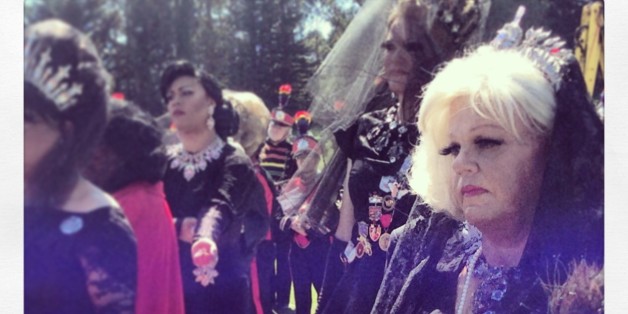 Mourners gathered last week to remember the late Jose Sarria, also known as Empress Jose I, a prominent gay rights activist hailed by some as the Rosa Parks of the gay rights movement.
Having left instructions for an elaborate and elegant funeral following his death, the legendary Sarria was laid to rest in a plot beside San Francisco's self-proclaimed Emperor of the United States, Joshua Norton, who died in 1880.
Photographer Matthew Terrell attended the celebration of Sarria's life and documented the funeral and its attendees. Terell is well-known for his photo exhibition, Legendary Children, in Atlanta, a series that seeks to bring visibility to some of the south's most prominent drag superstars.
In a statement to The Huffington Post, Terrell stated, "I am a young, gay man, and I attended a momentous event in gay history: The funeral of Jose Julio Sarria. This slideshow captures this heartbreakingly glamorous event in full glory."
PHOTO GALLERY
Jose Julio Sarria Funeral
Terrell can be reached via email at matt.terrell@gmail.com.