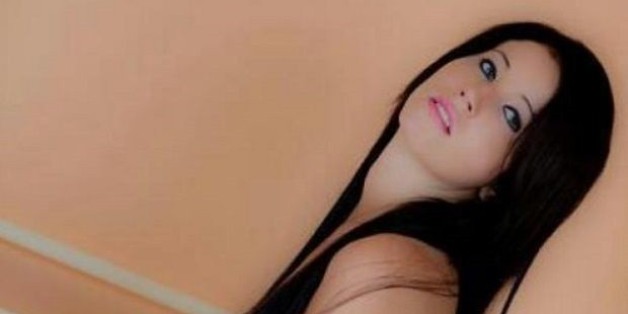 A man who allegedly killed a Romanian teenager, had sex with her corpse and then dumped her body, was arrested in Italy.
During a weekend press conference, prosecutor Vincenzo Russo, said murder suspect Andrea Pizzicolo was arrested at his home in Arese. The 41-year-old accountant shares the residences with his 5-year-old daughter and an unidentified woman.
Investigators said Pizzicolo killed 18-year-old Lavinia Simona Ailoaiei during an erotic game, sometime between Friday night and Saturday morning.
The young woman's naked body was discovered Sunday, in a corn field in the northern region of Lombardy. Self-locking plastic ties were bound tightly around her neck and a towel was draped over her head. The towel led police to a nearby hotel, where Pizzicolo had allegedly rented a room Friday night.
When authorities searched Pizzicolo's home, they allegedly found plastic ties that are similar to those that were found on the victim.
Pizzicolo was taken to a police station and interrogated for about four hours, before he allegedly confessed. According to Russo, Pizzicolo said, "I've lost my mind, I went on tilt."
Authorities say Pizzicolo met the teen, who recently celebrated her 18th birthday, on the Internet. They met for the first time Wednesday night. The couple met for a second time at a motel north of Milan on Friday.
During their second meeting, the couple allegedly engaged in an erotic sex game, in which Pizzicolo put the plastic ties around her neck. He allegedly told police she had trouble breathing during this game and, despite his best efforts, he was unable to remove the tie and she died.
According to the prosecutor and the Head of the Flying Squad of Lodi, Alessandro Battista, authorities have information that Pizzicolo transported Ailoaiei's body to another hotel, where he allegedly had sex with her body before he dumped it. The teen's cellphone and other belongings were found in the trash bin of a restaurant near the second hotel, Russo said.
La Repubblica reports Ailoaiei is not the first victim to have been dumped in the outskirts of Lodi. In 2011, a Moroccan woman was found dead in the area. Her head and hands had been removed from her body. Roughly 10 years earlier a 25-year-old woman was found naked and strangled. Neither case has been solved.
Authorities have not indicated there is any connection between those two cases and this most recent one.
Authorities are still awaiting the results of Ailoaiei's autopsy.
Pizzicolo has been charged with murder and committing obscene acts on a corpse.
The victim's ex-boyfriend decried the alleged acts and remembered Ailoaiei as a "compassionate loving" girlfriend.
"I did not expect her to get hurt ... I really miss her and love her," Ailoaiei's ex-boyfriend, AdmYn AdrYano, told The Huffington Post on Monday.
BEFORE YOU GO
PHOTO GALLERY
Lavinia Simona Ailoaiei