An 83-year-old grandmother was accidentally shot by her grandson in SW Miami-Dade on Sunday.
Police say brothers Robert Hall and Kenneth Smith, Jr. got into a physical fight over a cell phone in the yard of the home they share with their grandmother Marion Hall.
As the fight moved indoors, Marion Hall intervened, according to investigators. But as she and Robert Hall were exiting the house, Smith grabbed a gun and fired multiple shots at his brother, accidentally hitting Marion Hall in the leg.
"I saw my mother lying on the floor bleeding," daughter Lisa Hall told WSVN. "That really hurt."
Neighbors said Marion Hall, who is in stable condition at Kendall Regional Medical Center, is retired from a job at the VA hospital.
Her grandson was charged with battery, aggravated assault with a deadly weapon on an elderly person, and aggravated assault with a firearm.
There were 13,455 cases of aggravated assault with a firearm in Miami-Dade in last year; nearly 200 of those instances occurred between siblings with another 7 siblings killed. View Smith's mugshot below: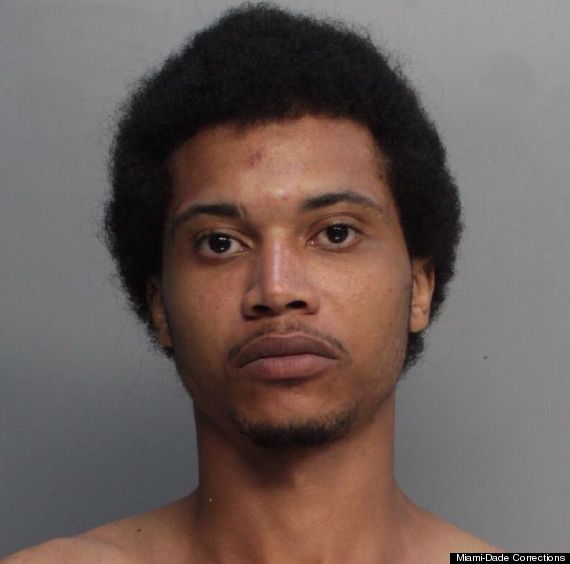 BEFORE YOU GO
PHOTO GALLERY
Dumb Criminals: Mugshot Gallery