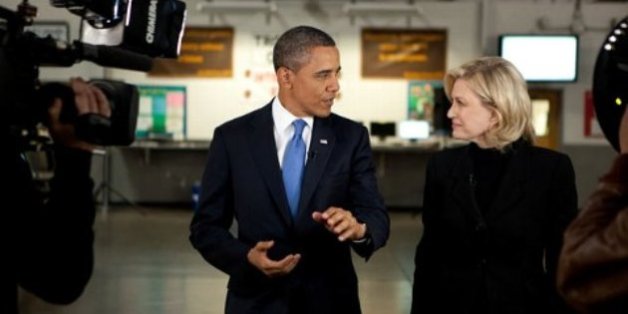 With President Obama making the rounds of nearly every major news network on Monday night to press his case for attacking Syria, the battle for viewer eyeballs began in earnest on Monday morning.
When a president or other political figure does a media blitz of the scope that Obama has planned, every network must essentially pretend they are the only ones talking to the person. It's impossible for them to really brand their interview as "exclusive," but they are sure to put their own people out front, in attempt to brand the deeply un-exclusive chat as theirs, first and foremost: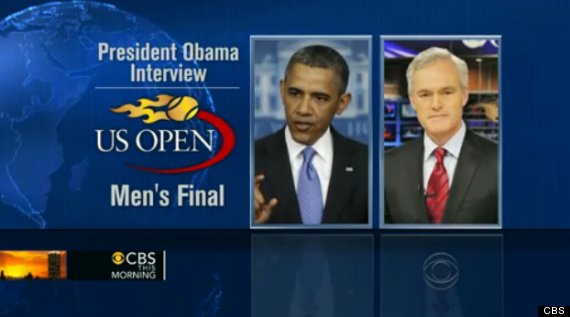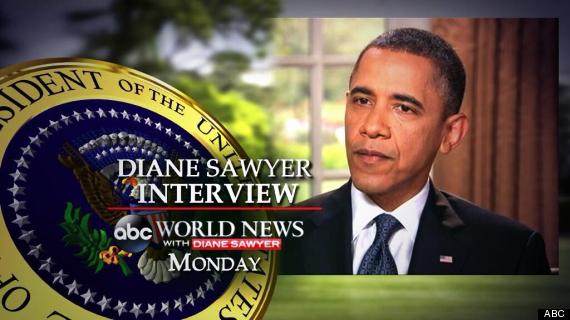 There were also the requisite tweets from different channels and anchors.
Programming note: @SavannahGuthrie will sit down with Pres. Obama today to discuss #Syria. Interview to air on @NBCNightlyNews & @todayshow.

— TODAY (@todayshow) September 9, 2013
Hey D.C. it's great to be back. I'm here to intvw President @BarackObama. Send me your questions - #ABCWorldNews

— Diane Sawyer (@DianeSawyer) September 9, 2013
Big day. I start anchoring 1PM ET hour of @CNNnewsroom & then interview President @BarackObama at White House for @CNNSitRoom 6PM ET

— Wolf Blitzer (@wolfblitzer) September 9, 2013
One loser in the process: Brian Williams, who was banned from traveling to Washington by his doctors thanks to his recent knee surgery. Savannah Guthrie replaced him for NBC News. MSNBC, as usual, was also left out of the running.
As Monday goes on, viewers can expect more jockeying for position, with things like tweeted pictures of each anchor speaking to Obama from the exact same room, one after the other.
BEFORE YOU GO
PHOTO GALLERY
Barack Obama Style Evolution