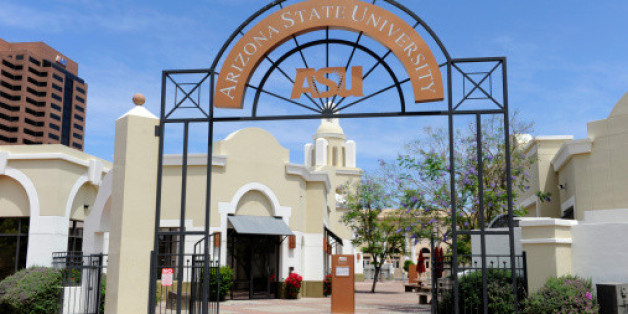 Police arrested 1,367 people near the Arizona State University campus in Tempe during the first three weekends of the fall semester in a campaign called "Operation Safe and Sober," according to the Phoenix New Times.
A majority of the arrests occurred in a two-mile area around ASU, the State Press reports.
The first weekend (Aug. 16-18) brought 371 arrests, the second (Aug. 23-25) included 486 arrests, and the final weekend (Aug. 30-Sept. 1) rallied with 510 arrests.
Police made 5,815 stops or contacts, according to the State Press, resulting in 3,788 citations for violations. During the three weekends, 506 people were arrested for underage alcohol consumption or possession, and police responded to 129 calls about loud parties. Dozens were also busted for driving under the influence.
ASU has around 60,000 undergraduate students, making it one of the largest colleges in the country.
"The results indicate we are on the right path and continuing with the campaign in the best interest of community safety," the Tempe PD said in a news release.
ASU has a reputation as a big party school, ranked No. 10 on the BroBible party school index, although the 2013-14 rankings by the Princeton Review somehow left the university out of the top 20.
BEFORE YOU GO
PHOTO GALLERY
The Best Party Schools In The U.S. According To BroBible