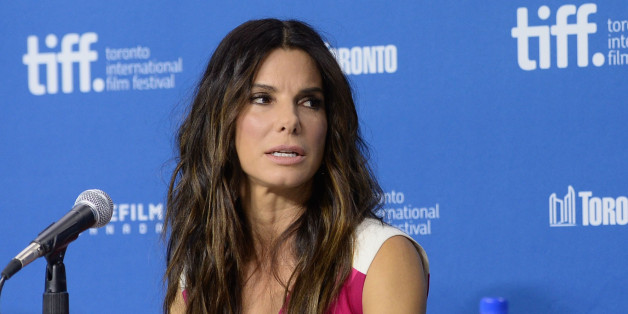 Sandra Bullock is back in the Oscar conversation this year for her performance in "Gravity." What did Bullock, now 49, think about the awards attention she received after taking home Best Actress at the 2010 ceremony for "The Blind Side"?
"What [winning an Oscar] does do is it makes you realize how hard you have to work to earn it," Bullock said (via Yahoo!) after the premiere of "Gravity" at the Toronto International Film Festival. "I didn't feel worthy of it when I got it, so I thought, 'Okay, I'm going to spend the rest of my life earning it, but having a really good time in the process as well.'"
With that in mind, Bullock has remained picky with her choices since defeating Meryl Streep, Gabourey Sidibe, Helen Mirren and Carey Mulligan for Best Actress. In the last few years, she's played a supporting role in "Extremely Loud and Incredibly Close" and co-starred with Melissa McCarthy in "The Heat." That Bullock was even able to star in "Gravity" was almost fate. The role was initially pegged for Angelina Jolie and, later, Natalie Portman. Director Alfonso Cuaron also said that he received pressure to change the gender of the leading role, from female to male.
"When I finished the script, there were voices that were saying, 'Well, we should change it to a male lead,'" Cuaron said at Comic-Con this year. "Obviously they were not powerful enough voices, because we got away with it. But the sad thing is that there is still that tendency."
For more on Bullock, head to Yahoo! Movies. "Gravity" is out Oct. 4.
[via Yahoo!]
PHOTO GALLERY
2013 Toronto International Film Festival