This story comes to us courtesy of Refinery29.
With new restaurants popping up everyday, deciding where to eat dinner in LA is no small feat. So, we've turned to the pros! Ahead, six influential local foodies give us the scoop on their favorite new restaurants, which tasty trends are getting them excited, and why Los Angeles is such an exciting place to be hungry right now. We hope you've got an appetite...
1. CONNIE & TED'S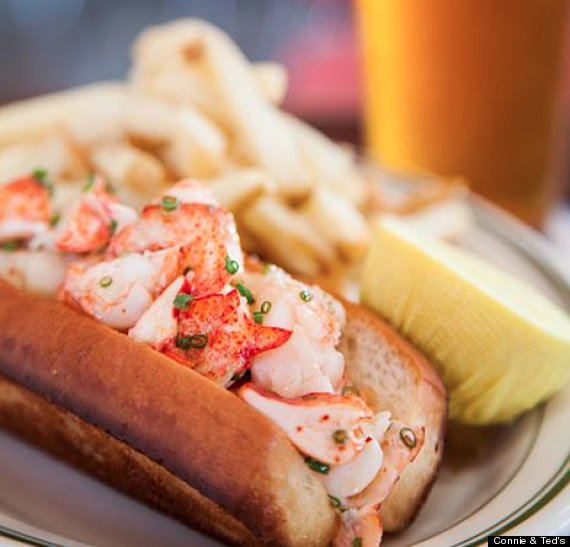 Who: Ellen Bennett, Founder, Heldley & Bennett Aprons
Favorite new restaurant In LA:
"Connie & Ted's is definitely my favorite restaurant! It looks like a giant boat parked in the middle of West Hollywood. The quality of the ingredients is at the level of Providence, but it's way more casual."
Food trend predictions:
"It seems like everyone is revolutionizing the typical ice cream!"
What's most exciting about the LA food scene right now:
"The coolest thing about the LA food scene is how the farmers and their produce are becoming the stars."
Connie & Ted's, 8171 Santa Monica Boulevard (at Crescent Heights Boulevard); 323-848-CRAB.
2. TAR & ROSES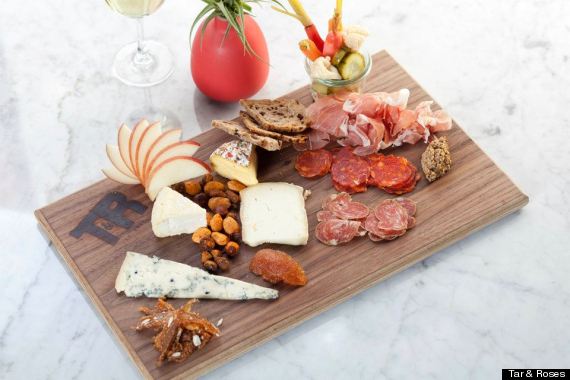 Who: Teri Lyn Fisher and Jenny Park, Founders, Spoon Fork Bacon
Favorite new restaurant In LA:
"Tar and Roses in Santa Monica! We're both big fans of cheese and charcuterie, and this place definitely specializes in it. The space itself is cozy and the brick walls are a nice touch."
What's most exciting about the LA food scene right now:
"What makes the L.A. food scene so exciting right now — and always — is that it's such a multiculturally influenced city that there are constantly new and different foods to try. It's impossible to get bored with so many fun and unique options."
Tar & Roses, 602 Santa Moinica Boulevard (at 6th Street); 310-587-0700.
3. MOON JUICE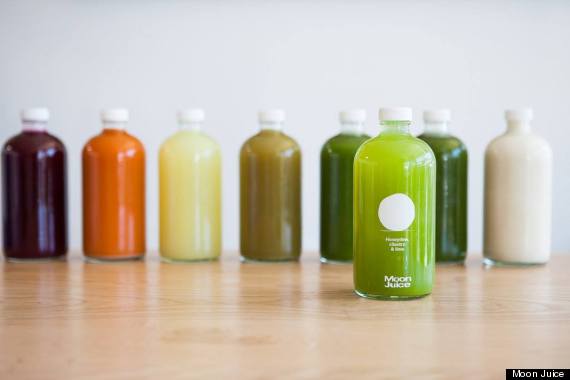 Who: Kat Odell, Star of Bravo's "Eat Drink Love" and Editor of Eater LA
Favorite new restaurant In LA:
"This is actually more of a shop/cafe, but I am over the moon for the new Moon Juice in Silver Lake. I love the celestial meets clean-hippy aesthetic and energy. The space is studded with crystals, there's a refrigerated case up front with a rainbow of cold-pressed juices and nut milks in fun flavors like 'tomato-watermelon' and 'pumpkin-seed ginger,' and chef/owner Amanda Chantal Bacon is serving a sophisticated raw snack menu with the likes of strawberry geranium bars. I am by no meats a raw foodist — or even a vegetarian — but her healthful snacks are the kind even carnivores will appreciate."
What's your favorite current food trend:
"I have to say, as over-saturated as the 'cronut' trend is at the moment, I love me some fried dough! My favorite iteration has been from ConfeXion in Pasadena. It makes a serious brioughnut, which is glazed and topped with maple bacon."
Moon Juice, 2839 Sunset Boulevard (at Silver Lake Boulevard); 213-908-5407.
4. BAR AMA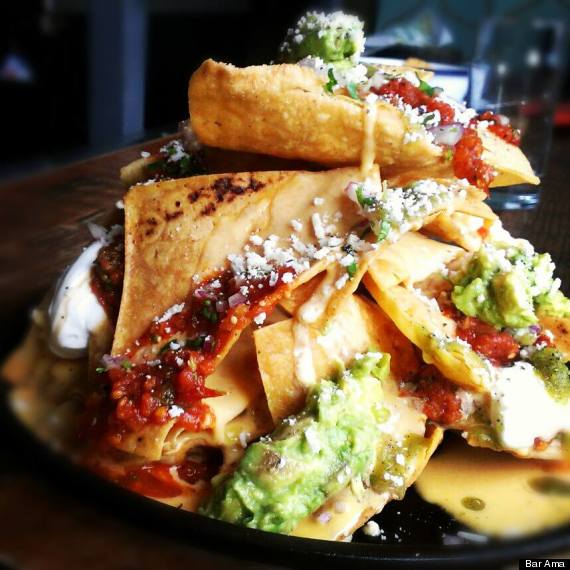 Who: Matthew Poley and Tara Maxey, Chefs/Owners, Heirloom LA
Favorite new restaurant In LA:
"We love Chef Josef Centeno's restaurants downtown, Bäco Mercat and Bar Amá. And, we can't wait for his new place Orsa & Winston to open. His food is playful, but not experimental. It's food you can eat everyday."
What's most exciting about the LA food scene right now:
"The fact that chefs are growing some of their own produce on their rooftops, in their parking lots, and even on their counters!"
Bar Ama, 118 West 4th Street (between Main and Spring streets); 213-687-8002.
5. THE HART AND THE HUNTER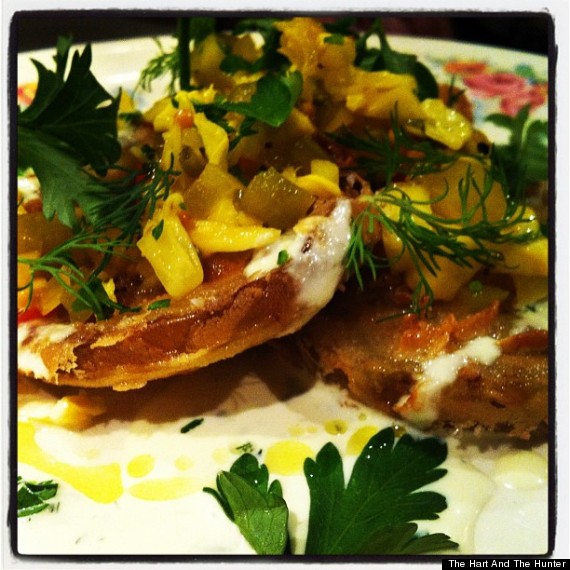 Who: Talamadge Lowe, Founder and Drinkist, Pharmacie LA
Favorite new restaurant In LA:
"I love The Hart and The Hunter. Being from the South, I'm a sucker for fried-chicken skin and pimento cheese! And, even though it is a beautifully designed restaurant, it feels like a quiet little hole-in-the-wall discovery."
What's most exciting about the LA food scene right now:
"Two things: The availability of just about anything and everything from produce to sprits as well as the inclusive nature of the city's bars and restaurants and caterers. It seems like everybody knows just about everybody. I love that!"
The Hart and The Hunter, 7950 Melrose Avenue (at Fairfax Avenue); 323-424-3055.
6. CROSSROADS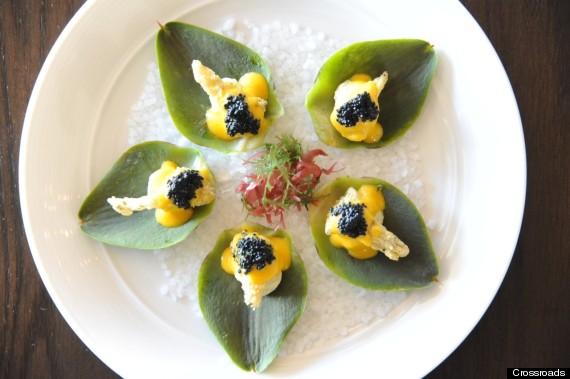 Who: Jenny Engel and Heather Goldberg, Chefs/Owners, Spork Foods
Favorite new restaurant In LA:
"Crossroads is our new fave. We love the space because it's clean, modern, and elegant. It shows food lovers a mature side of vegan cuisine that Los Angeles hasn't seen yet. The menu changes seasonally, which we enjoy!"
What's your favorite current food trend:
"We are constantly inspired by DIY techniques, and have even experimented with making our own scorpion-pepper-infused vodka and home-made bourbon vanilla extract."
Crossroads, 8284 Melrose Avenue (at Sweetzer Avenue); 323-782-9245.
To discover more stories from Refinery29, be sure to click here.