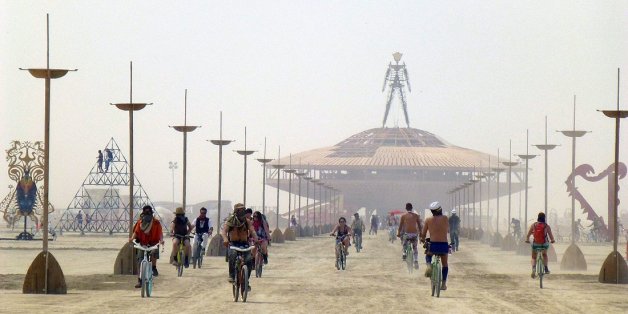 As this year's Black Rock City burners make their way out of the desert, the rest of us are still waiting anxiously for the first few snapshots of Burning Man 2013.
From epic photos of flaming art installations to pictures of daily life on the Playa, everyone who didn't get a chance to live for a week in the annual pop-up community in Nevada just wants to live vicariously through your photo journals.
So, to satiate our readers' needs -- we're collecting all of the best Burning Man 2013 photos here. Whether it's an epic picture of the Man or some quirky portraits of this years' attendees, upload all your images below for a chance to be featured.
Here's to BM 2014!
PHOTO GALLERY
Burning Man 2013