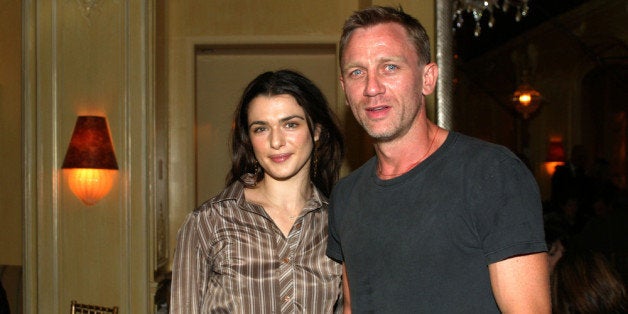 "Skyfall" actor Daniel Craig and his wife of two years, actress Rachel Weisz, understand the importance of unplugging -- especially in the bedroom.
In an interview with The Telegraph published Monday, Craig said, "There's nothing technological allowed in the bedroom. If the iPad goes to bed, I mean, unless you're watching porn on the internet, it's a killer. We have a ban on it."
And from the looks of it, the technology ban seems to be doing wonders for their marriage. The James Bond actor also said he's "far happier than [he's] been for many years."
"I think finding the right person and being with the right person is probably the answer to most things," he added.
"Someone called us a power couple the other day. I was like, what the" — he drops in an expletive — "does that mean?" he said. "We just keep ourselves to ourselves."
Click through the slideshow below for more of our favorite celebrity couples.
PHOTO GALLERY
Celebrity Couples