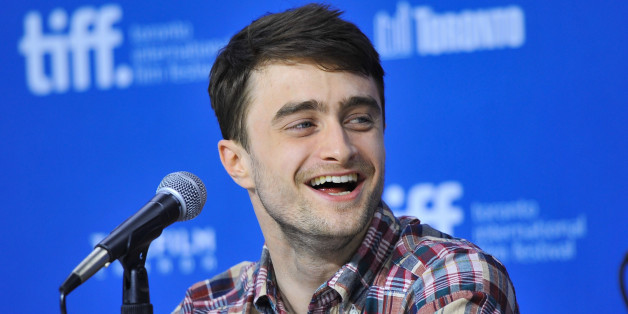 The Muggle world may be battling an eternal bout of "Harry Potter" nostalgia, but Daniel Radcliffe is doing just fine without the boy wizard. The 24-year-old actor told a Toronto International Film Festival audience that he is more than happy to keep his distance from Hogwarts in order to focus on "other" projects -- and all of our childhoods collectively faded further into the ether in the process.
"I'm excited that people will finally get a chance to see me do different stuff," Radcliffe said, according to The Telegraph. "We had a fantastic time doing 'Harry Potter,' but it's really exciting to move on and be doing other things."
Still, the actor has not lost perspective on the impact the eight-part series had on his career.
"I'll always be incredibly proud of it," he continued. "I wouldn't be sitting here talking to you all if it weren't for 'Harry Potter.' I have no illusions about that. But I don't particularly miss it. I'm very happy doing other things now."
Radcliffe has a slew of "other things" going on, including three movies with premieres at the Toronto festival. He plays gay Beat Generation poet Allen Ginsberg in "Kill Your Darlings," an accused murderer sprouting telepathic protrusions on his head in "Horns," and a guy stuck in the friend zone opposite Zoe Kazan in "The F Word."
Despite these eclectic projects, Radcliffe was repeatedly questioned about "Potter" at the festival, including whether he'd seen co-star Emma Watson recently.
"I'm sure I'll bump into her at one point," he said. "But we were all together for 10 years, so we're excited to be going off and working with new people now."
But Radcliffe knows it'll take a lot to truly distance himself from his days as a boy wizard.
"There's never going to be one film that comes out that officially breaks me away from Harry," the actor told E! News at the "F Word" premiere. "It's a process. But I definitely think that these three films are a part of that."
BEFORE YOU GO
PHOTO GALLERY
TIFF 2013 Red Carpet