We love when do-gooders have a sense of humor.
Redditors took notice when Eau Gallie Veterinary Hospital in Melbourne, Fla., displayed a clever -- and sexy -- sign.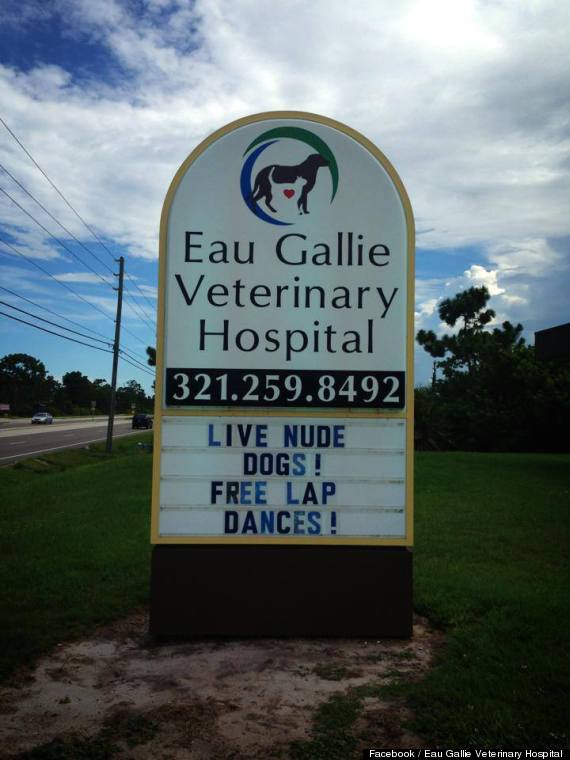 Turns out, the hospital has a reputation for getting laughs. On Facebook, they posted a few more examples of their wit: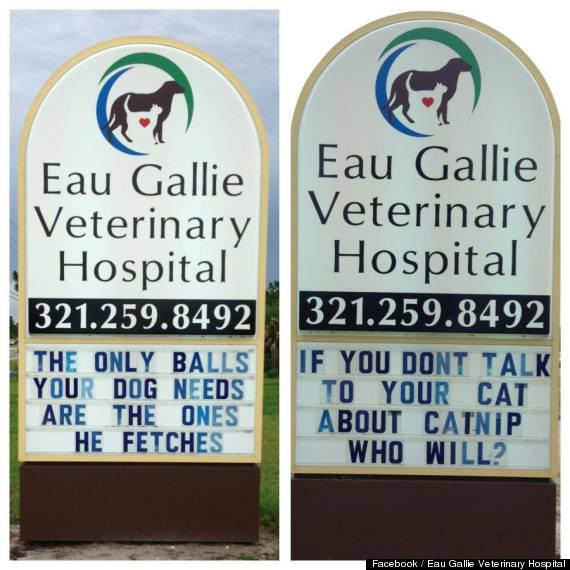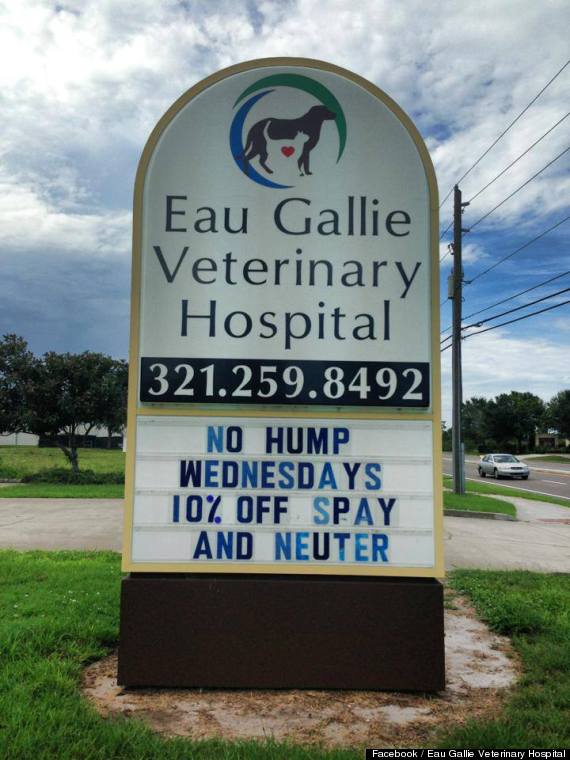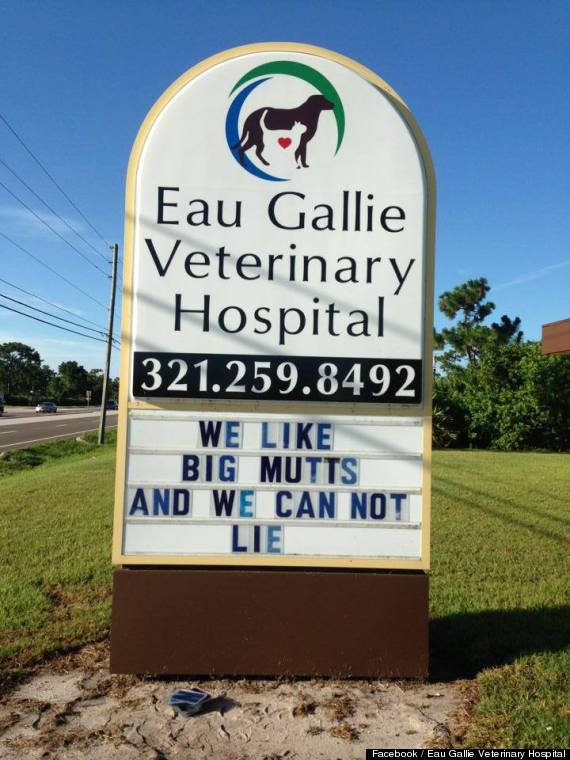 We like what you're doing, guys. Keep the pet puns coming!
H/T Reddit