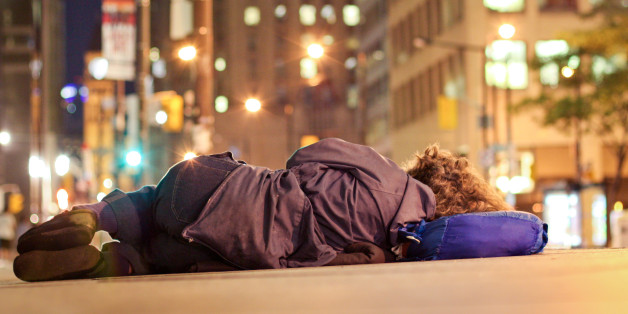 The following article is provided by Civil Beat.
By Nick Grube
Sleeping on a public sidewalk in Honolulu could soon result in a $50 fine.
Honolulu City Councilman Stanley Chang has introduced a bill that will make sleeping, lounging or otherwise lying on the city's walkways illegal.
It's part of a legislative package that Chang, who is running for Congress, says will make the city's sidewalks safer and more accessible to pedestrians.
One of the bills makes it easier for municipal crews to remove property that has been affixed or tied to city property, including fences, benches and trees.
Another would make it illegal to sit, lie or sleep on top of publication dispensing racks, such as those used for newspapers and tourist attraction pamphlets.
But the proposed laws -- specifically Bill 59 that would ban lying on the sidewalk -- could also be looked at as a means of making the city's homeless less visible, particularly in places like Waikiki and Chinatown.
Chang, however, says that's not the case, and that his legislation is aimed at the problem throughout Oahu.
"The aim is to ensure that public sidewalks and streets are accessible to all members of the public," Chang said. "We're certainly not trying to target any specific group of people."
Honolulu has come under fire for how it has handled the city's homeless population. Mayor Kirk Caldwell has said getting people off the streets and into homes or shelters is a top priority. But the city's middle-of-the-night raids on sidewalk encampments seem to have captured more attention lately.
Bill 59 would make it illegal for any person to "lie down on a public sidewalk, or on a tarp, towel, sheet, blanket, sleeping bag, bedding, chair, bench, tent floor or any other object or material located on a public sidewalk."
The proposed ordinance, which is similar to other controversial laws in cities across the country, says that individuals won't be fined unless they "knowingly or recklessly" continue to lie on a sidewalk after they've been notified by the police that it's illegal.
There are some exemptions to the rule, including for children under 6 in strollers and individuals needing emergency medical attention.
Freedom of speech -- defined as "expressive activity" -- is also exempt under the proposed law, although the bill says that it can't be used as a defense from prosecution unless an individual has notified a law enforcement official prior to getting a citation. It can also be used as a defense if a "reasonably observant" person could tell that lying down was part of an expressive activity.
Chang's bill related to publication dispensing racks is even more straightforward. Bill 60 simply says that no one shall "climb, sit, stand, or lay on top of, inside of, or under any publication dispensing rack" unless they have permission from the city.
The other proposal, Bill 58, dovetails with the city's stored property and sidewalk nuisance ordinances that have been used to clear out homeless encampments and (de)Occupy Honolulu protesters.
The bill, if passed, would essentially allow city crews to seize any property that has been tied to city property. It does not apply to bicycles on bike racks or tents.
Chang says the city is not being insensitive to the homeless even if his bills do become law. The council last month passed a resolution urging the administration to create hygiene centers for the homeless where they can shower and wash their clothes. He said the council has also fully funded Caldwell's "Housing First" initiative.
"We're definitely not trying to single out or punish any member or group of the population," Chang reiterated. "The council has actually enacted the most homelessness service measures and homelessness service expenditures in recent memory."
Chang's bills are scheduled for first readings at Wednesday's City Council meeting.
BEFORE YOU GO
PHOTO GALLERY
Real, Ridiculous State Laws Not Really Enforced