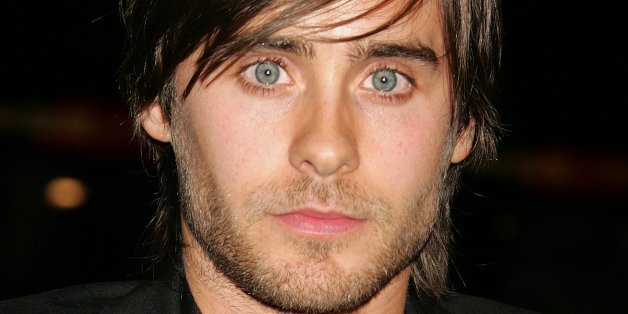 Jared Leto, who hasn't acted in five years, returns to the big screen this fall opposite Matthew McConaughey in the new film, "Dallas Buyers Club."
The movie tells the true life story of Ron Woodroof (played by McConaughey), a Texan in the 1980s who learned he was HIV-positive, and began smuggling foreign medication to other patients, including Rayon (Leto).
In a recent article in Entertainment Weekly, writer Jeff Labrecque describes Rayon as an "HIV-positive transexual who becomes Ron's business partner and best friend." Not a character that would make a casting director automatically think "Jordan Catalano," but Leto tells the magazine why he was drawn to the role:
When I read the role, I fell in love. I thought this could be really special because that role is usually… a cliché. It's usually someone dancing on the table with high-heels on, the butt of every joke, or has a one-liner and then they run out the room screaming. I thought there was an opportunity to flush out a real person.
In the article, Leto revealed his personal connection to the role of Rayon, describing his relationship with a neighbor of his when he moved to Los Angeles in his 20s:
I watched week after week as he withered away, got sicker and sicker, sores on his body, his neck, and face. We would sometimes walk and get lunch, or walk to the store. He had a lot of dignity and humor and levity in his situation, so I think there are parts of him in this character as well.

I think for people that haven't been around or had an experience with someone who had been affected by this disease, it's an easy thing to forget about right now, but I felt an obligation to bring as much grace and humanity to the role as possible.
"Dallas Buyers Club" is currently making the film festival rounds, garnering early Oscar buzz for both Leto and McConaughey. The film opens Nov. 1.
BEFORE YOU GO
PHOTO GALLERY
Queer DVDs From Summer 2013