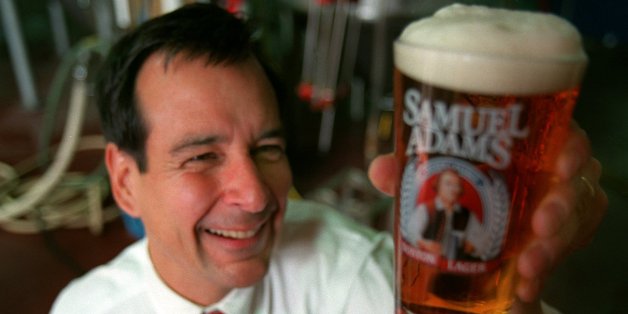 Jim Koch, the 64-year-old co-founder of Boston Beer Company, has a lot of reasons to raise a bottle of one of his trademark Samuel Adams Boston Lager's in a toast this week. Specifically, one billion reasons.
On Monday, the Bloomberg Billionaires Index estimated Koch's net worth above a billion dollars for the first time, making Koch -- no relation to Charles and David -- the first person to make a billion dollars off craft beer.
Koch's ascension to the billionaire club is partially a testament to the continuing strength of the craft beer industry. American sales of craft beer have grown at least 10 percent a year for each of the past seven years, according to the Brewers Association. But it's also a testament to the particular success of Koch and his co-founders. Since founding Boston Beer Co. in 1984, they've expanded their beer variety, production capacity and distribution network relentlessly, showing that brewing high-quality beer can be a good business model if done right.
Although Boston Beer Co. is by no means the most acclaimed craft brewery in the country, it's on track to sell more than 3 million barrels of beer in 2013, about 1.2 percent of the country's total consumption of beer. Craft beer as a whole captured 6.5 percent of the American beer market (by volume) in 2012.
Forbes (which has not yet recognized Koch as a billionaire) ties eight other fortunes of at least a billion dollars to the beer industry. Five can be traced back to partial ownership of SABMiller or Anheuser-Busch InBev, the world's two biggest macrobrew conglomerates. Richard Yuengling Jr., owner of Pennsylvania's 184-year-old Yuengling Brewery, is certainly the most similar to Koch out of the beer billionaires on the Forbes list. But because Yuengling's flagship beer contains corn, which the Brewers Association considers a "non-traditional adjunct," it doesn't meet the most widely accepted definition of a craft brewer.
CORRECTION: This post originally stated that Yuengling was based in New York, rather than Pennsylvania.
BEFORE YOU GO
PHOTO GALLERY
The Top 20 Selling American Craft Breweries