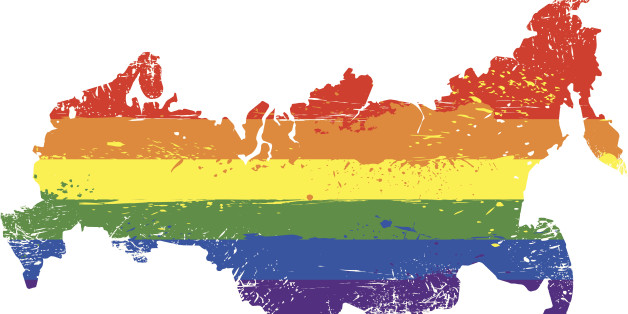 Confused by what's happening in Russia involving the LGBT community? Do you need more information before you declare your stance on whether or not to boycott the upcoming Sochi Olympics? Well Logo TV has got you covered as they present a Town Hall discussion entitled "Logo Town Hall: Russia vs. The Gays," which will be live streamed on NewNowNext.com today, September 10, at 4pm ET.
The online discussion will be hosted by former ESPN Radio host Jared Max and will include guests such as Olympic diving legend Greg Louganis, Nina Long, the Co-President of RUSA LGBT, as well as other authorities on the subject, including Huffington Post's very own Lila Shapiro.
The Town Hall will be presented in conjunction with All Out, a worldwide organization that helps bring a sense of community and safety to LGBT communities in various countries. Logo and All Out also want the audience to participate in the discussion and invite viewers to submit questions through Twitter, Vine or Instagram using #LogoTownHall or on Logo's Facebook page.
In a press release for the event, Andre Banks, the Co-Founder of All Out, explained the reasoning behind calling this Town Hall meeting:
The world is responding in unprecedented ways to [Russian President] Putin's crackdown on human rights. It is critical as the movement grows, that we all remain informed. That is why All Out is pleased to partner with Logo TV to bring this important conversation to the world.
Head on over to NewNowNext today at 4pm ET to join the discussion.