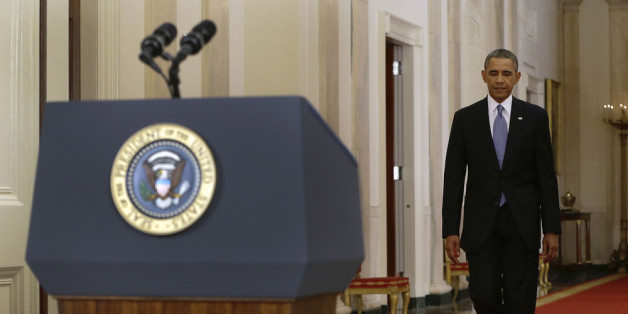 President Obama's Tuesday night speech on Syria didn't find many friends in the land of the pundits. Liberal or conservative, insider or outsider, few analysts appeared to have much love for Obama's address. Below, just a few of the reactions:
President Obama's Syria speech felt like his Syria policy has at times. He was following through just because he had made a commitment.

-- John Dickerson (@jdickerson) September 11, 2013
"We would be killing a lot of people. We may say it's not an act of war but to the people we're bombing it's an act of war."- Chris Matthews

-- Dave Zirin (@EdgeofSports) September 11, 2013
This speech is the story you write when nothing happens and you have to lead with B-matter.

-- Molly Ball (@mollyesque) September 11, 2013
My fellow Americans, I need some some new speechwriters. Or at least a copyeditor to make sure part 2 of speech doesnt contradict part 1.

-- Rosa Brooks (@brooks_rosa) September 11, 2013
We have Obama because he can speak as few can - and we've hit that bad moment where he gives a speech that just makes it worse.

-- Philip Gourevitch (@PGourevitch) September 11, 2013
At the point of the diplomacy explanation of last 24 hours, guessing many folks wondered why then the president was speaking in prime time

-- Chuck Todd (@chucktodd) September 11, 2013
Obama tested limits of his powers of persuasion. then he found them. http://t.co/JGUzhngHmt

-- Rick Klein (@rickklein) September 11, 2013
I probably just think this because I wish I was watching something else right now, but Obama sounds very _CSI: Syria_

-- Katherine Mangu-Ward (@kmanguward) September 11, 2013
One rousing voice in support of Obama: Andrew Sullivan, who called the speech "one of the clearest, simplest and most moving presidential speeches to the nation I can imagine."
BEFORE YOU GO
PHOTO GALLERY
Barack Obama Style Evolution