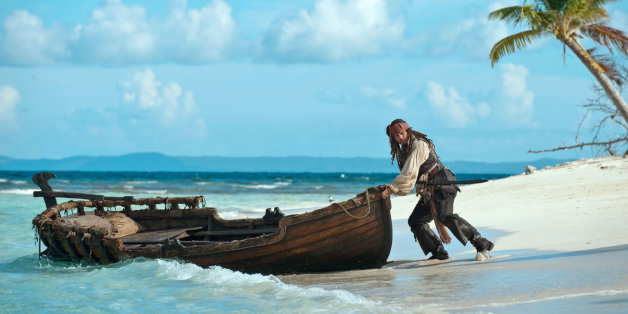 One day after moving the release of "Ant-Man" to July 31, 2015, Walt Disney Studios has shifted "Pirates of the Caribbean 5" from July 10, 2015 to an unspecified date in 2016. The studio made the announcement via press release on Tuesday, but THR had more on the move:
Script issues are said to be the cause of the delay, though the move comes in the aftermath of 'The Lone Ranger's' failure at the box office this summer.
That's not the official line from Disney, as the studio insiders told Deadline.com that the film's script was still being worked on and that the move was not cause for alarm. Prior to the "Pirates 5" shift, it was speculated that Disney could move "Star Wars: Episode VII" out of summer 2015 because of an already overcrowded calendar that also includes "Marvel's The Avengers: Age of Ultron," Pixar's "Inside Out" and Marvel's "Ant-Man." All three of those films will arrive in theaters between May and July. (Whether "Star Wars" eventually moves to December of that year is still unconfirmed.)
Despite the date change, Johnny Depp is still locked in to return to the franchise for a fifth time.
For more on "Pirates 5," head to Deadline.com.
[via Deadline.com]
PHOTO GALLERY
Celebrity News & Photos