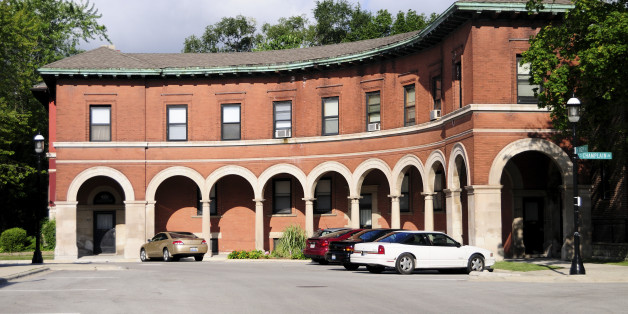 Next stop, Pullman National Park?
On Monday, the National Park Service announced after completing a study it found that the Pullman Historic District is worthy of becoming a national park. The historic district portion of the far South Side neighborhood is already a designated national landmark.
Sens. Mark Kirk and Dick Durbin and Rep. Robin Kelly (D-Ill.) have been working with several local and national historic groups to bring federal park status to the district, the Tribune reports. In a statement Monday, Kelly said:
"Pullman represents a special chapter in the American experience. It is the birthplace of the black labor movement. Also, it uniquely weaves together many stories that shaped our country -- the railroads, industrial age, union movement and Chicago's emergence as a transportation and commercial hub. I'm thrilled that the National Park Service thinks Pullman has historical significance and conveys a story worth preserving."
(Read more about the historical significance of the Pullman district.)

As the Tribune notes, the National Parks Service is looking to create more parks in urban areas, but financial support tends to be a major hurdle. Areas in the historic district are owned by both private and government interests, CBS Chicago reports
If Pullman's historic district were granted National Parks status, Curbed Chicago said the designation would be a boon for residents calling it "probable" that long-term investment from the federal government will yield "higher property values and more interest in the restoration of Pullman's homes and core landmarks."
While the National Park Service blessing is a major step in the right direction, a few hoops remain. Among them: local advocates will have to campaign for support of the national park at the federal level and Congress must authorize an economic feasibility study.
BEFORE YOU GO
PHOTO GALLERY
Chicago's Historic Pullman District