A 20-year-old has been identified by police as a suspect in an alleged hate crime on a gay Denver man who says that he'll need reconstructive surgery after suffering a broken nose, fractured face and missing teeth.
As of Tuesday, Denver Police were still searching for Tilo Sandoval who is suspected of being involved in the brutal assault outside of a Denver hookah lounge.
UPDATE: The Denver Police Department announced on Twitter that Sandoval had turned himself in on Tuesday night.

UPDATE: Tilo Sandoval the suspect in a Bias-Motivated Crime at Alameda Ave. & Zuni on 9/2/13 turned himself into Denver Police

— Denver Police Dept (@DenverPolice) September 10, 2013

Sandoval is being held on $30,000 bond and is expected to make his first appearance in court on Thursday.
"They were just cussing at us and slurring, then one guy walked to my door and opened it and hit me in the face," Jared Olson, 23, told KDVR. "We drove off right after that."
Olson told CBS Denver that he has no doubt that the attack was motivated by his sexuality and later posted the following image of his injuries on his Facebook page (WARNING: some viewers may find the image below graphic):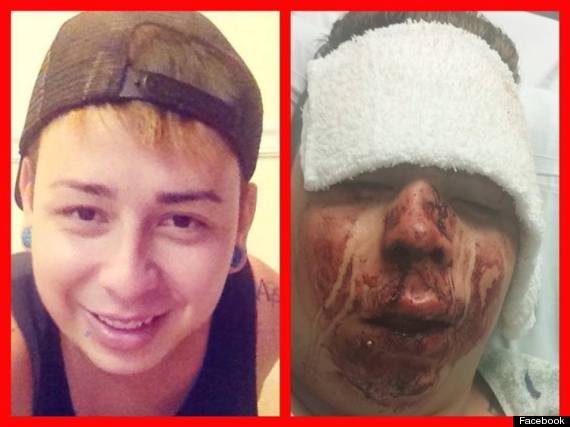 Friends have set up a Facebook page in support of Olson. By Tuesday, "Justice for Jared" had grown to over 3,000 followers.
Meanwhile authorities say that Sandoval (pictured below) may be going house to house in hiding. He is 5 feet 9 inches tall and has several noticeable tattoos on his arms.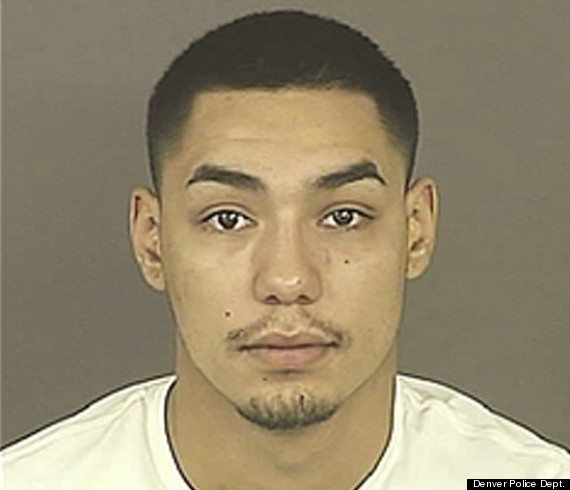 BEFORE YOU GO
PHOTO GALLERY
LGBT Bullying Reports & Videos