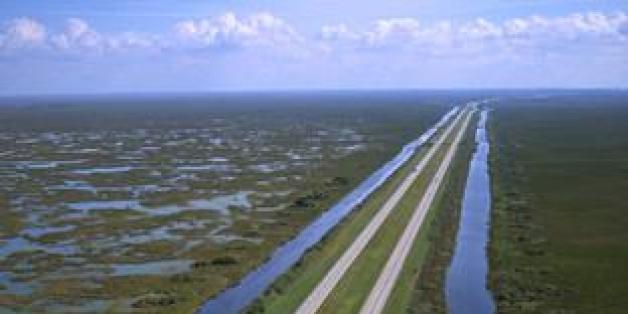 Tens of thousands of vehicles travel across the Florida Everglades on I-75 between Weston and Naples every day. Known as Alligator Alley, the desolate 80-mile stretch has been the scene of some very horrific accidents.
But soon, the only ambulance dedicated to the Alley's eastern end will be out of commission, removed from the fire station at mile marker 36 thanks to controversial budget cuts at the Broward Sheriff's Office, reports the South Florida Sun Sentinel:
With the ambulance and its two firefighter-paramedics gone, one fire truck manned by three firefighter paramedics will remain at the station, Broward Sheriff Scott Israel said. It's capable of transporting one person. Victims also can be taken by helicopter to the hospital.

The city of Weston, nearest to the Alley, has already notified Broward officials that it won't allow its firefighter-paramedics to be pulled way to respond to Alley crashes.
Alligator Alley has a reputation for danger thanks to crashes involving reckless drivers, speeding cars, and rollovers.
Last year alone, Collier County's Ochopee Fire District on the road's western side responded to more than 250 accidents on Alligator Alley, according to WINK News.
"Currently our response times average anywhere from 25 to 40 minutes," Fire Chief Alan McLaughlin told WINK.
In contrast to Broward's ambulance cut, Collier is building a new emergency station further into the Everglades at mile marker 63 to reduce response time.
Though Broward County extends only to mile marker 50, McLaughlin told the Sun Sentinel his ambulance would be available to assist along the Alley's eastern stretch.
Just last month, BSO Fire Rescue crews responded to the scene of a fatal accident in which an SUV traveling eastbound on Alligator Alley tumbled several times before coming to a stop in a ditch off the roadway, and a fatal accident over Labor Day Weekend on the Collier-Broward county linebacked up traffic for several miles.
(Flickr photo by eutrophication&hypoxia .)