No. Just no.
This tweet was up on AT&T 's official account for about an hour before being pulled.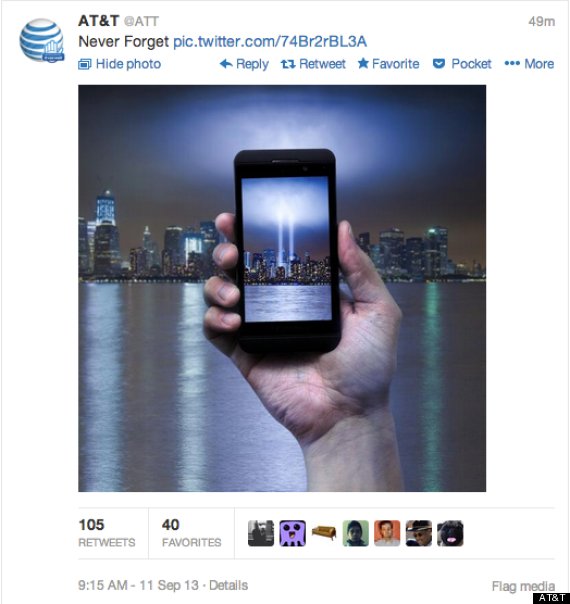 AT&T apologized with another tweet shortly after the previous one was taken down, seen below.
We apologize to anyone who felt our post was in poor taste. The image was solely meant to pay respect to those affected by the 9/11 tragedy.

— AT&T (@ATT) September 11, 2013
Just about everyone on Twitter is outraged, with many expressing gratitude that they're not AT&T customers, and some even threatening to switch mobile service providers.
.@ATT your cool photoshop makes the memories of watching my parents cry in front of the television a lot easier to deal with today.

— Ryan Broderick (@ryanpbroderick) September 11, 2013
"We apologize to anyone who felt our post was in poor taste." boycott a company that uses a national tragedy as a marketing ploy! @att

— Ashley Nicole Conway (@ANConway) September 11, 2013
I hope @ATT realizes that they have made a terrible mistake and they need a better apology than the one they're currently offering.

— eec (@eecully) September 11, 2013
BEFORE YOU GO
PHOTO GALLERY
Twitter PR Fails