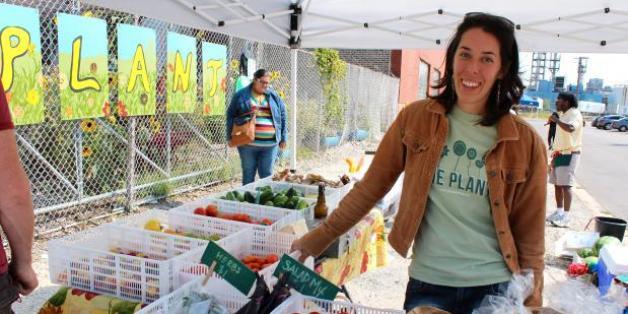 BACK OF THE YARDS — It doesn't get any more local than this.
A good portion of the colorful produce for sale at the brand new Back of the Yards Farmers Market was grown just steps away in an outdoor garden run by The Plant, an innovative sustainable food production facility.
The market — a first for the neighborhood — made its debut last week after about six months of legwork. It's scheduled to run 9 a.m.-3 p.m. every Friday through Nov. 1.