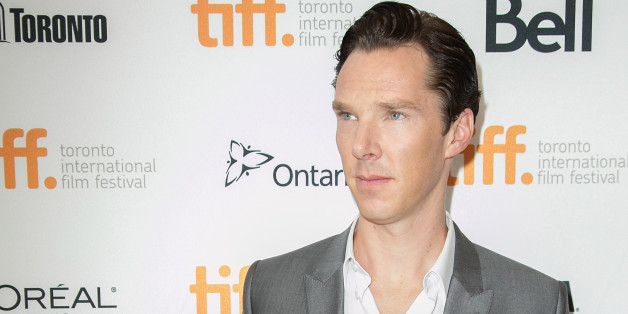 Benedict Cumberbatch's representatives recently denied a persistent rumor that the 37-year-old star could feature in "Star Wars: Episode VII," but Cumberbatch himself is being slightly more evasive.
"I don't know. Who knows, who knows? Nothing is known of that," Cumberbatch said when the "Star Wars" rumor was broached by The Hollywood Reporter's Stephen Galloway in a new interview. "I worked with J.J. [Abrams]. Obviously, he knows. Everyone who wants to be part of that film, they know about."
Earlier this month, The Film Chronicles was first to report that Cumberbatch was being discussed for a "Star Wars" role, a rumor that had been whispered between film writers and bloggers in the weeks before. At the time, Lucasfilm declined to comment on the story, but Cumberbatch's reps batted the report away when reached by the New York Daily News.
"There is no truth to the rumour (sic) Benedict has been cast in 'Star Wars,'" a spokesperson for Cumberbatch told the New York tabloid. "I think the rumours (sic) are circling because J.J. [Abrams] and Benedict have just recently had a wonderful time working together on 'Star Trek.'" (Cumberbatch played Khan in "Star Trek Into Darkness" for Abrams.)
Further fueling the "Star Wars" speculation was the fact that Cumberbatch abruptly left the Guillermo del Toro film "Crimson Peak," a horror thriller that was set to shoot around the same time as "Star Wars: Episode VII." In the interview with THR, however, Cumberbatch said the two were not related.
"Absolutely not. No, no, no, no. That was nothing to do with it at all," he said. "[It was] between me and Guillermo, to be honest. It was amicable, and that's all I'm going to say."
For much more on Cumberbatch, head to THR.
[via THR]
PHOTO GALLERY
Celebrity News & Photos