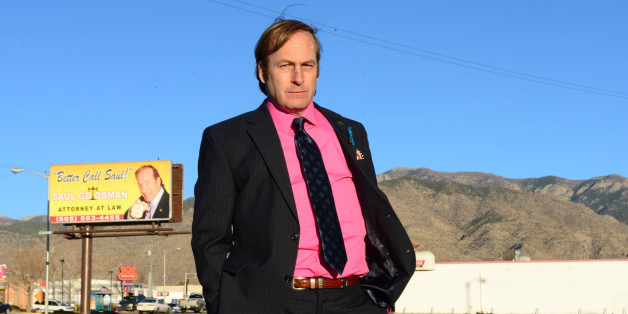 The "Breaking Bad" spinoff, tentatively titled "Better Call Saul," is happening. AMC and Sony announced a licensing deal has been reached to bring the spinoff to life.
Currently, "Better Call Saul" is set to be a one-hour prequel series focusing on the evolution of Saul Goodman (Bob Odenkirk) before he became Walter White's (Bryan Cranston) lawyer.
AMC and Sony's released a joint statement announcing the news on Wednesday. "AMC and Sony Pictures Television confirmed today that they have reached a licensing agreement for a spinoff of Vince Gilligan's landmark AMC/SPT series 'Breaking Bad.' As conceived, the new series is based on the show's popular Saul Goodman character with the working title 'Better Call Saul.' Plans call for Saul to be a one-hour prequel that will focus on the evolution of the popular Saul Goodman character before he ever became Walter White's lawyer."
Variety reports Netflix was waiting in the wings to pick up the "Breaking Bad" spinoff if AMC and Sony didn't come to a licensing agreement. Negotiations between the two parties were bumpy, Variety said. According to Zap2It, "Better Call Saul" has a series order.
"Breaking Bad" creator Vince Gilligan has been vocal about his desires to do a Saul Goodman spinoff for some time.
"I would love to see a Saul Goodman spinoff show when it's all said and done," Gilligan told EW in November 2012. "I think that would present itself pretty nicely, storywise ... I think a Saul Goodman show could have great legs. I love the idea of a lawyer who will do anything to avoid going to court. He's always going to settle on the courthouse steps."
Story developing ...
"Breaking Bad" airs Sundays at 9 p.m. ET on AMC.
PHOTO GALLERY
Breaking Bad Season 5 Gallery Images
BEFORE YOU GO