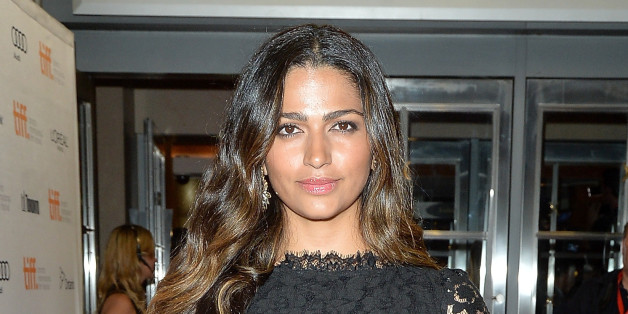 These days, our knowledge of celebrities too often originates with paparazzi images and snarky quotes by anonymous "insiders." After a while, it's easy to forget that stars are real people. That's why HuffPost Celebrity decided to launch its all-new #nofilter quick-fire question-and-answer series. Because how well do you know someone until they've shared their guiltiest pleasures?
Model and designer Camila Alves McConaughey has an enviable wardrobe, but you can crib her style by picking up a piece from her MUXO handbag line. Her latest collection hits QVC Friday (Sept. 13) at 7 p.m. EST. In honor of the launch, the Brazilian beauty spoke with us about collaborating with her mom, her own fashion preferences and her marriage to Matthew McConaughey, with whom she tied the knot in 2012.
What was the inspiration for your new handbag collection?
A lot of the inspiration comes from the trips I took around the United States. They were created by my mother and myself and we meet together. That's where the magic happens -- where she and I bring completely different styles and come up with something that's very unique. Whenever my mom and I design, we want every woman to be included. I'm not just designing for one demographic, one style. We go from bohemian-chic to very clean, classic looks, and [they're] ageless. Any woman of any age with any sense of style can find a bag that they will love in the collection, and it will be accessible to them.
What's always in your purse?
Floss and lip gloss.
What's one thing from your childhood wardrobe that you wish you could wear now?
In this hot weather, one of those little tops. Miley Cyrus wears them a lot. I grew up wearing those.
Do you have any fashion regrets?
Somebody showed me a picture of some event I went to back in the day and I was really going heavy on the turquoise jewelry and it was not good. I was like, OK, I guess that was a phase that needed to happen.
Do you have a say in what Matthew wears?
We're a close family, so do I tell him what to wear? No. But we check in with each other, for sure. We give opinions to each other.
How do you balance marriage with both of your busy schedules?
One thing I think is important is keeping true to what the essence is, what brought us together. That essence that we first had, to always bring it back somehow.
What's your pet peeve when it comes to style?
I have a hard time with big bold animal prints, bright-colored animal prints.
If you could give advice to a younger version of yourself, what would it be?
When you're young and you're going through relationships and you're trying to figure out what direction to go and the right person for you, to just not worry about that too much. The right person will come around the corner. But also, whatever you're going through now, learn the lessons. What is it from each relationship that you're going through now that you have to learn to get you ready for the right person? Because every relationship I went through, I learned lessons, and if I didn't learn those, it probably wouldn't have worked out when I first met Matthew. Everything was a lesson for me.
What's the silliest rumor you've read about yourself?
That I was a witch. And that my mother was imposing on Matthew to get married [laughs]. Matthew's mom was more cheering for us to get married than anybody else, but it was never an imposition from either side.
What shows are always on your DVR?
We did watch "Celebrity Apprentice." And we're trying to get into "The Newsroom."
What movie could you watch over and over?
"Philadelphia" and "Forrest Gump."
What's your guiltiest pleasure?
Chips and salsa and guacamole.
What's on your nightstand?
My charm necklace that I wear every day. I always take it off before I go to bed.
What's one item that's always in your refrigerator?
Kombuchas.
If you were on death row, what would your last meal be?
Brazilian-style chicken stroganoff with white rice and crispy skinny fries, cooked by my mother.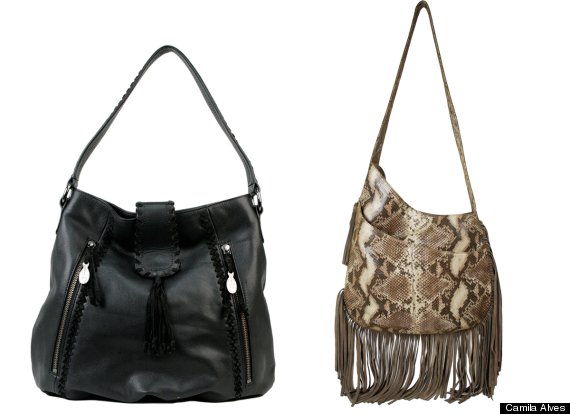 (Pebble Leather Slouchy Hobo with Suede in Black, Leather and Suede Hobo Bag in Truffle Python)
BEFORE YOU GO
PHOTO GALLERY
They said WHAT? #nofilter