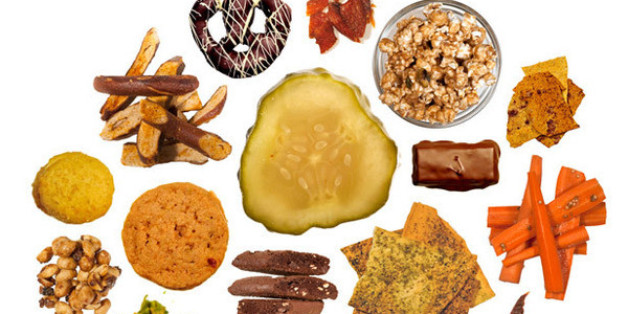 By now, those of you with college-aged kids have probably shipped them off to school, either again or for the first time. When we went away to school, we were excited to meet new people, a little afraid to be away from home but mostly we were worried about the snacks. Does this sound familiar? If so, we dug up some college care packages your food-loving students will go absolutely bananas for.
Maybe the average college student doesn't care that much about food. Maybe the dining hall is more than enough. For us, and the people we knew, it never was. We hacked our microwaves to make green chile enchiladas while we studied. We constantly tweaked microwaved mac and cheese. If someday a package arrived to the mailroom filled with some of the treats we've gathered below, we would have broken out into song.
Want to read more from HuffPost Taste? Follow us on Twitter, Facebook, Pinterest and Tumblr.
PHOTO GALLERY
Back-To-School Care Packages For Food Lovers