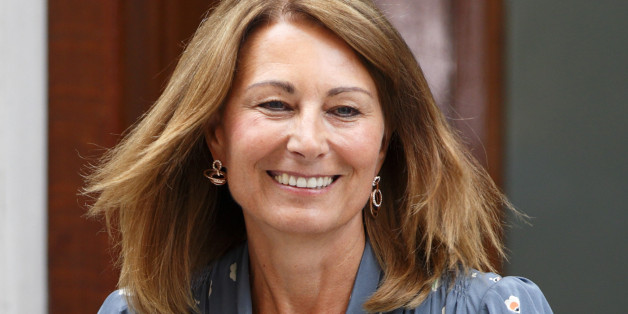 Is Carole Middleton the most glamorous grandmother in the world? According to a new survey, the lovely 58-year-old mother of Kate most definitely is.
Research carried out by the British fashion retailer Kaleidoscope found that 40 percent view Middleton as the most glamorous grandmother.
Also scoring well were Goldie Hawn, 67, who garnered 28 percent of the vote and Sharon Osbourne, 60, with 10 percent of the vote, according to a report in the Daily Mail.
Helen North, a spokesperson for Kaleidoscope, told the newspaper: "I think it's fantastic to see from our survey results that so many grandmothers are enjoying fashion and feeling confident and comfortable enough to experiment with different styles and trends."
The survey also revealed that 88 percent of British grandmothers now consider themselves to be "glam-mas" -- or stylish women who still follow the latest fashion trends.
No doubt grandparents today are younger than they used to be. Studies show that 50 percent of the grandparent population in the United States are baby boomers, born between 1946 and 1964. By 2015, that number is expected to climb to more than 60 percent.
We asked our Huff/Post 50 Facebook fans if they thought Middleton was the most glamorous grandmother in the world. Most replied that ALL grandmothers are glamorous.
"There are so many glamorous grandmothers in the world, I'm sure there's a better one to be named within a 5-mile radius of everyone," said Jessica Talor Formento. "Why don't we idolize them instead?"
Still others noted the glamorous grandmothers right here in the United States, not realizing that a few American grandmas had made the cut.
"Huh? With all due respect, you obviously haven't seen the gm's here in Los Angeles, California," said Daniel Patrick Molinar.
To see the complete list of glamorous grandmothers named in the survey, check out the slideshow below. What do you think? Let us know in comments.
BEFORE YOU GO
PHOTO GALLERY
The World's Most Glamorous Grandmothers