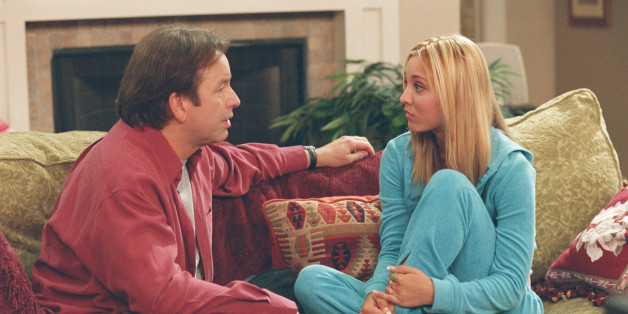 Kaley Cuoco took to Twitter to remember John Ritter, her TV dad from "8 Simple Rules," 10 years after his sudden death.
Ritter was 54 when he died of an aortic dissection on September 11, 2003. He was working on the ABC series "8 Simple Rules" opposite Cuoco and Katey Sagal.
Amy Davidson, Ritter's "8 Simple Rules" co-star, tweeted back at Cuoco.
"@KaleyCuoco: 100% true! #johnritter @amy_davidson http://t.co/jej8sVKC5N" I love this Kales. Thank you for sharing ❤

— amy davidson (@Amy_Davidson) September 11, 2013
Kevin Zegers, who co-starred with Ritter in the TV movie "It Came From The Sky," also shared a remembrance on Twitter.
10 years ago today I lost a dear friend. One of the best men I have ever known. #JohnRitter #RIP @KaleyCuoco pic.twitter.com/VHeReJdVq3

— Kevin Zegers (@KevinZegers) September 11, 2013
"I just adored him," Cuoco told the Associated Press in a 2012 interview. "He'd put a potato chip on his shoulder and go, 'Do I have a chip on my shoulder?' And we would just crack up! He would do it every day!"
"Working with him showed me that I loved sitcoms," she said.
In an interview with Emmy Magazine, Cuoco's "The Big Bang Theory" co-star Jim Parsons discussed Cuoco's bond with Ritter. "I don't think she ever talks about him without tears in her eyes," he said. "She's emotionally stable, but there was definitely a fatherly bond -- he played her father on the show!"
Correction: A previous version of this story misidentified Amy Davidson as Ritter's widow. Amy Yasbeck was married to Ritter.
BEFORE YOU GO
PHOTO GALLERY
'The Big Bang Theory'