Get ready for a mind blowing art revelation of the hyperrealist sort.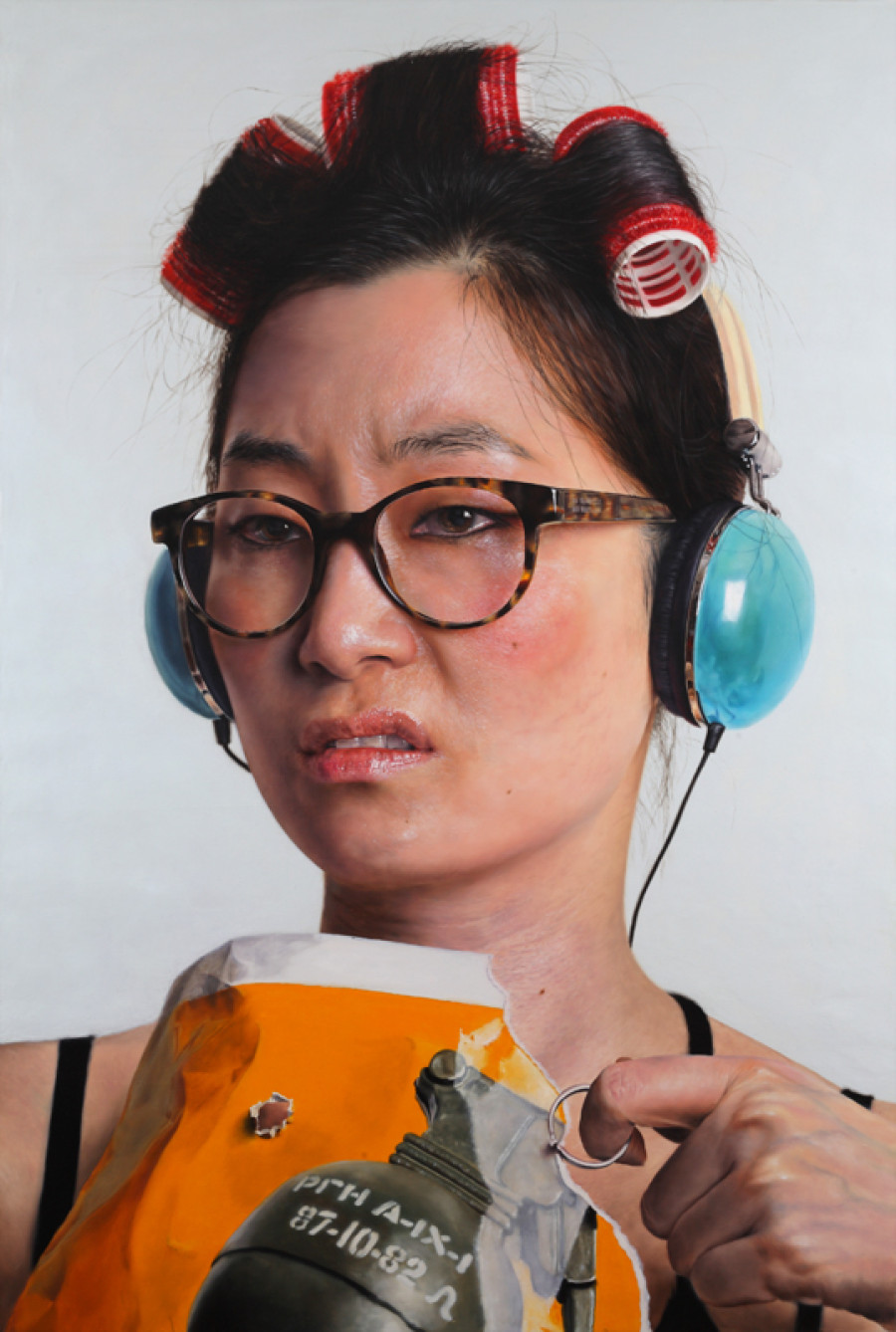 Kang Kang Hoon, Modern Lady - Angry Pregnant Woman, Courtesy Park Ryu Sook Gallery
Korean artist Kang Kang Hoon has a knack for crafting strange portraits, where his subjects don curlers, cigarettes and scuba masks instead of the standard headshot regalia. His oddly framed individuals wield startling assortments of objects including paper grenades, scissors and high-caloric donuts, forgoing friendlier items like sports equipment or family pets that might accompany a typical photo.
But this isn't even the oddest part of his art.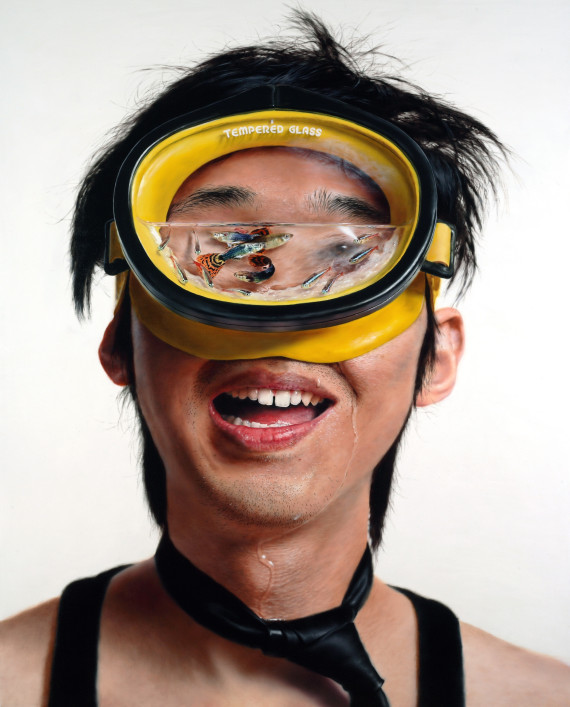 Kang Kang Hoon, Boy the Sea of a Daydream, 2007, oil on canvas, 162.2 x 130.3 cm, Courtesy Park Ryu Sook Gallery
These strange images -- depicting the smallest of physical characteristics from morning facial stubble to a glistening drop of water -- aren't photographs. They are paintings.
That's right, Kang Kang Hoon's insanely detailed and slightly surreal renderings are actually oil paintings -- hyperrealist works of wonder created with a paintbrush, not a carefully tuned camera. Go ahead, allow your jaws to drop to the floor. We're right there with you.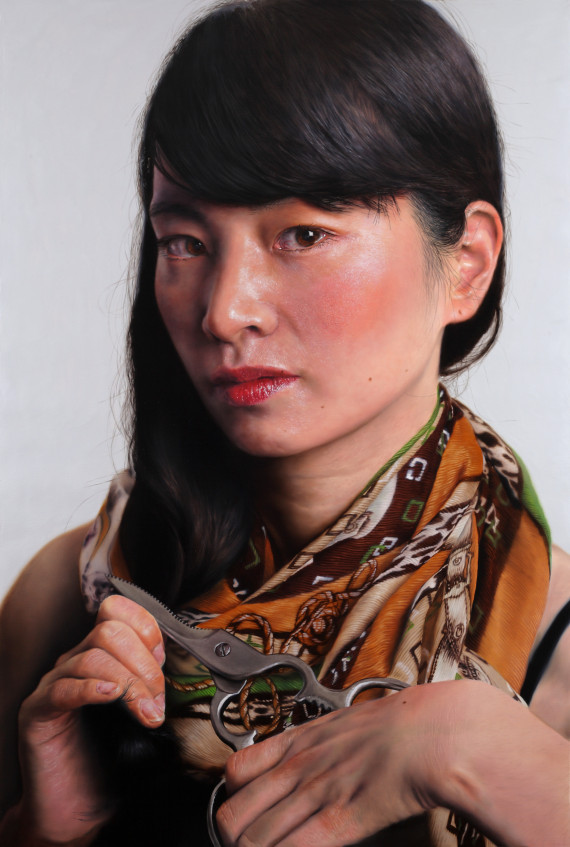 Kang Kang Hoon, Modern Lady - Unuseful Scissors, 2012, oil on canvas, 193.9 x 130.3 cm, Courtesy Park Ryu Sook Gallery
The Seoul-based artist was discovered by Park Ryu Sook Gallery, who showed a substantial exhibition of his work back in 2009. Since then, the hyperrealist extraodinaire has been wowing the internet with his impressive creations, prompting a series of art blog meltdowns.
"These hyperrealistic paintings... are insane. So incredible, they're almost rude. How dare you Mr. Kang?!" balked The Artful Desperado.
"Kang Kang Hoon is obviously some sort of human camera and we should be afraid, very afraid," suggested It's Nice That.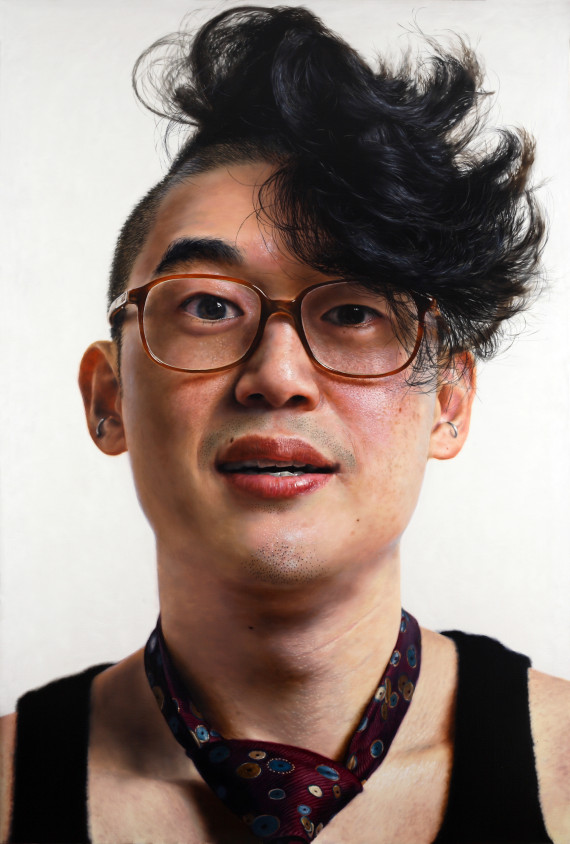 Kang Kang Hoon, Modern Boy - Curly Hair, 2011, oil on canvas, 193.9 x 130.3 cm, Courtesy Park Ryu Sook Gallery
In his own words, Kang Kang Hoon described his work to Bridge magazine. "Through the imagination, I want to express the harshness of the real world, step into reality, and awaken the senses "Moreover, through my paintings, I want to depict the modern person who dreams of an escape from his inner turmoil."
Say what you will about hyperrealism, there is something amazing about Kang Kang Hoon's ability to turn portraiture into an awe-inspiring act. If you're a non-believer, here are some pretty serious reasons you should reevaluate your opinion of the hyperreal.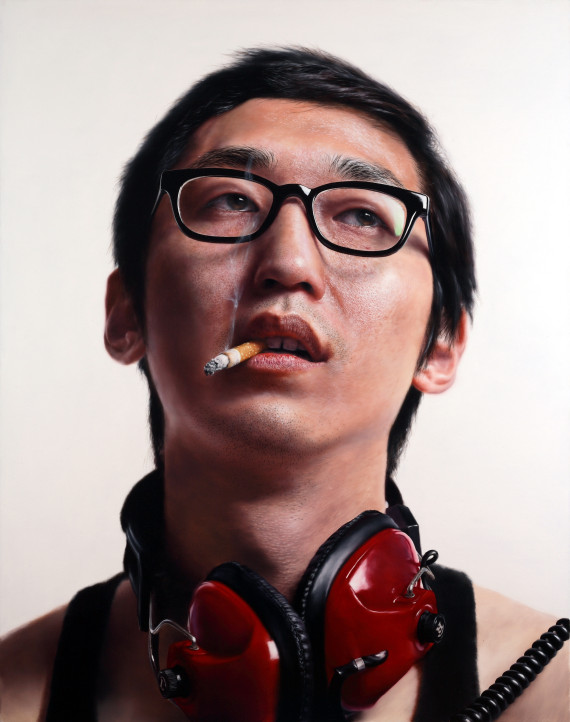 Kang Kang Hoon, Modern Boy - 1987's Old Sound III, 2008, oil on canvas, 165 x 130.3 cm, Courtesy Park Ryu Sook Gallery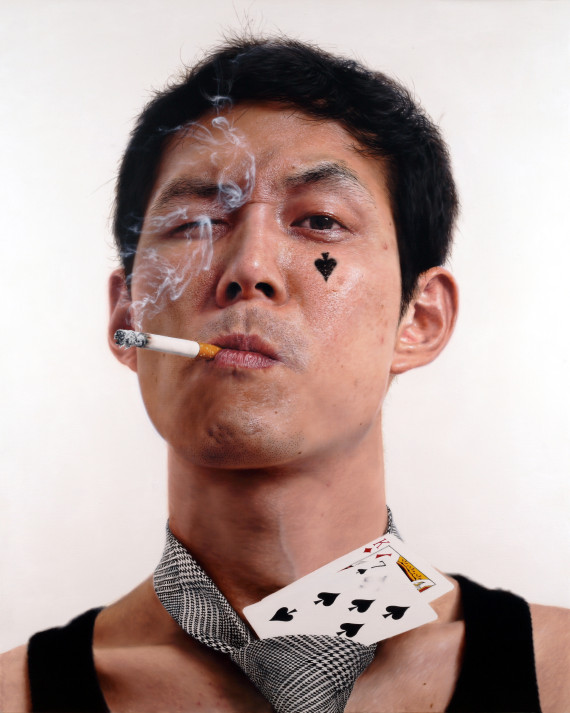 Kang Kang Hoon, Modern Boy - Unuseful Weapon 2, 2009, oil on canvas, 162.2 ×130.3 cm, Courtesy Park Ryu Sook Gallery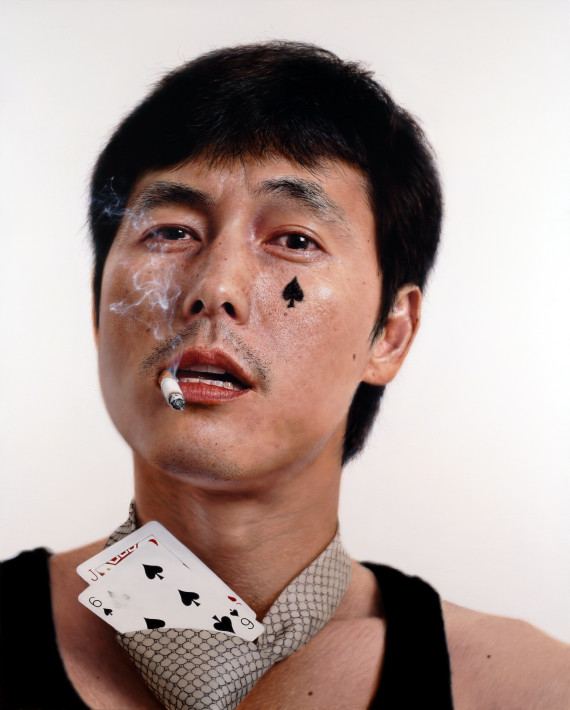 Kang Kang Hoon, Modern Boy - Unuseful Weapon1, 2009, oil on canvas, 162.2 ×130.3 cm, Courtesy Park Ryu Sook Gallery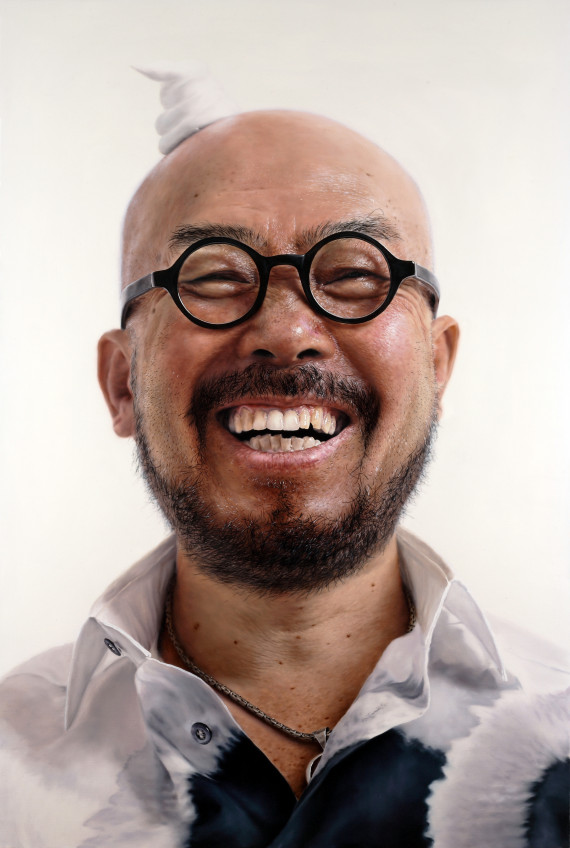 Kang Kang Hoon, Modern Boy - Sweet Today, 2009, oil on canvas, 193.3 ×130.3 cm, Courtesy Park Ryu Sook Gallery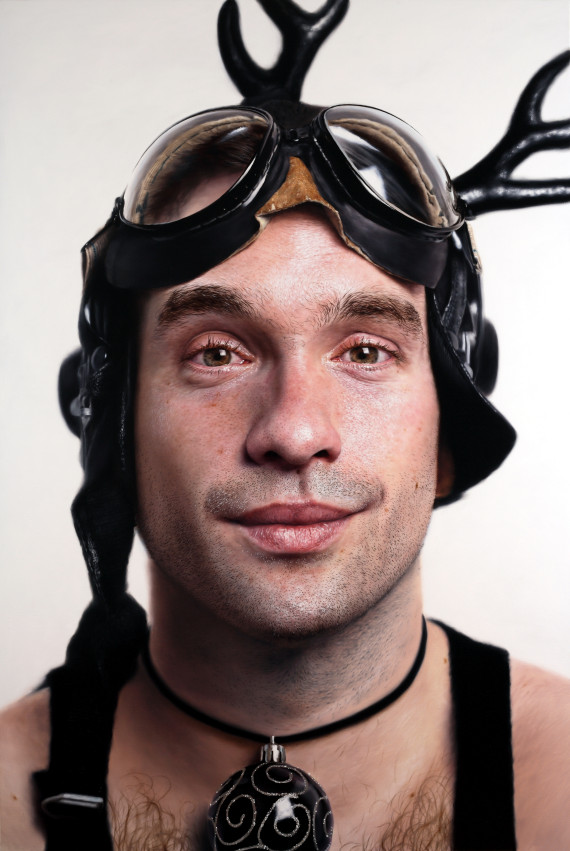 Kang Kang Hoon, Lost Icon - Black Rudolph I, 2009, oil on canvas, 193.9 x 130.3 cm, Courtesy Park Ryu Sook Gallery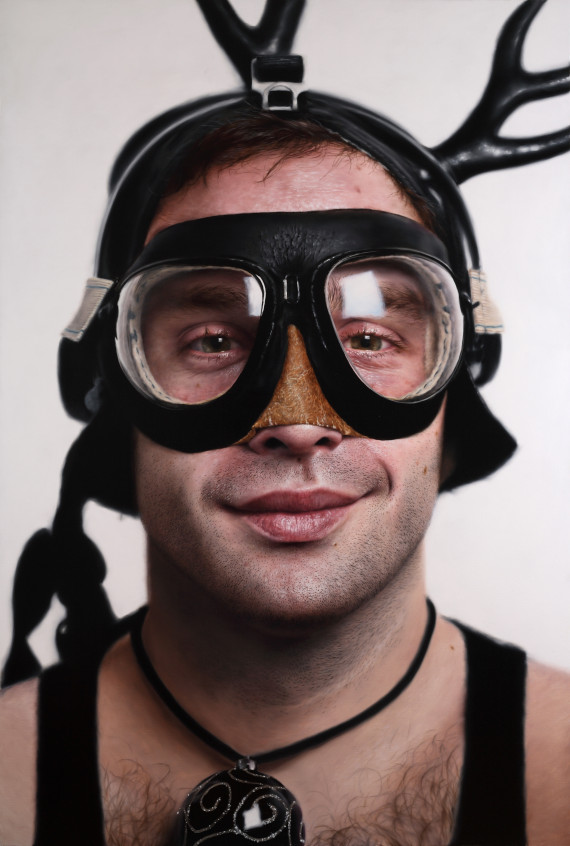 Kang Kang Hoon, Lost Icon - Black Rudolph I, 2009, oil on canvas, 193.9 x 130.3 cm, Courtesy Park Ryu Sook Gallery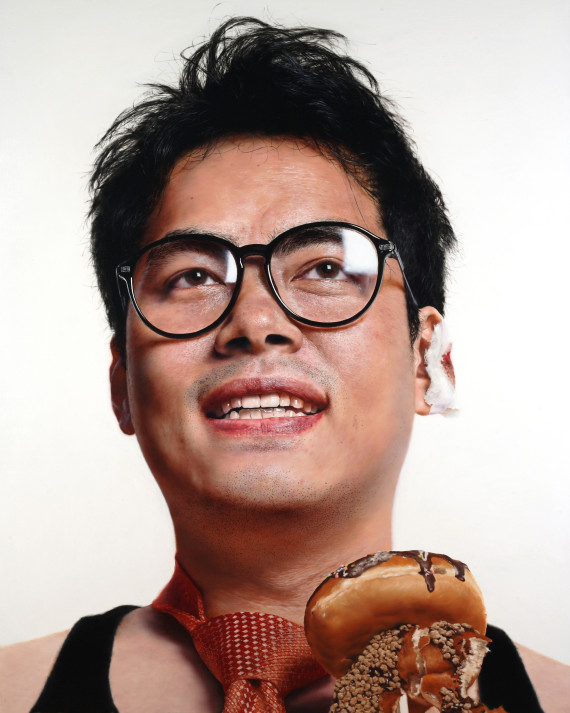 Kang Kang Hoon, Boy - A Hurt & Doughnuts, 2007, oil on canvas, 162.2 x 130.3 cm, Courtesy Park Ryu Sook Gallery