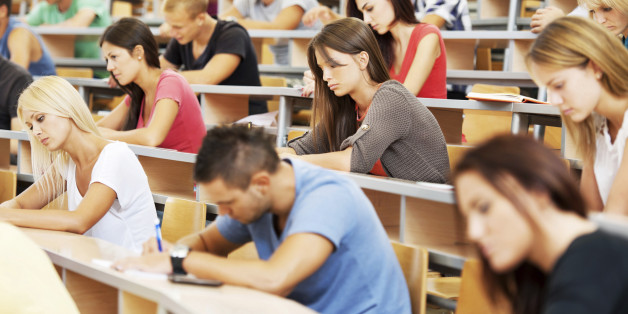 Linda Harvey, founder of conservative group Mission America and recent endorser of Russia's anti-gay legislation, is at it again.
This time, she's infuriated that Dr. Eliza Byard, Executive Director of the Gay, Lesbian, and Straight Education Network (GLSEN) spoke at the 50th anniversary of the March On Washington earlier this month.
"Why are we in such a place, friends, where children learn homosexual behavior is noble? That amputating healthy body parts is admirable but the mention of Jesus Christ during a graduation ceremony is controversial? I'll tell you how," she declared. "It's because not enough of us are calling this lunacy what it is. We need to have a clear idea about what is evil and speak up about it in order to preserve the good. And these actions are pure evil and should be declared child abuse."
Listen to the whole recording below:

Unfortunately for Harvey, lawmakers are well on their way to institutionalizing LGBT-inclusive education as an expected standard for public school systems. Meanwhile, LGBT students are reportedly harassed a twice the rate of their straight peers while learning in school environments.
Having been labeled by some as the "most homophobic woman in America," Harvey has long waged a battle against GLSEN, having previously slammed the organization's annual "Day of Silence" as "pure political propaganda." The right-wing pundit is also an advocate for companies firing their openly gay employees in an effort to uphold "moral standards."
In the video below, Harvey makes that claim that "safer schools" programs for LGBT youth are really just "vehicles for agressive homosexual activism, indoctrination vehicles for the idea of homosexuality and gender confusion to be forced onto kids in schools."
Harvey also famously proclaimed that it would be dangerous for parents to allow their children to see a gay doctor, claiming that their "involvement with your child during a hospital stay is sure to be an influence."
(h/t Right Wing Watch)
BEFORE YOU GO
PHOTO GALLERY
Horrific Anti-Gay Statements