 Nelly is staging a comeback with the release of his upcoming album, "M.O."
Due out on Sept. 30th, the rapper's seventh studio album features some big name collaborators. Nelly released the tracklist to "M.O." this week, revealing songs with artists including Nicki Minaj, Pharrell, Nelly Furtado, 2 Chainz, and T.I. The album also includes a collaboration with Florida Georgia Line -- the country duo whose hit song "Cruise" Nelly remixed earlier this year.
The 38-year-old rapper released his last album, "5.0," in 2010. The album was Nelly's least successful venture to date, peaking at No. 10 on the Billboard 200.
In addition to the tracklist, Nelly released the cover artwork to "M.O.," which, like the album's title, nods to his home state of Missouri. Check out both the album art and the full tracklist below.
1. Get Like Me (Feat. Nicki Minaj & Pharrell)
2. Give U Dat (Feat. Future)
3. Rick James (Feat. T.I.)
4. Heaven (Feat. Daley)
5. Maryland, Massachusetts
6. 100K (Feat. 2 Chainz)
7. All Around the World (Feat. Trey Songz)
8. IDGAF (Feat. Pharrell & T.I.)
9. U know U Want To
10. My Chick Better (Feat. Fabolous & Wiz Khalifa)
11. Walk Away (Feat. Florida Georgia Line)
12. Headphones (Feat. Nelly Furtado)
Deluxe Edition:
13. Ciroc & Simply Lemonade (Feat. Yo Gotti)
14. Hey Porsche
15. Shake Whatever
16. Mo's Focused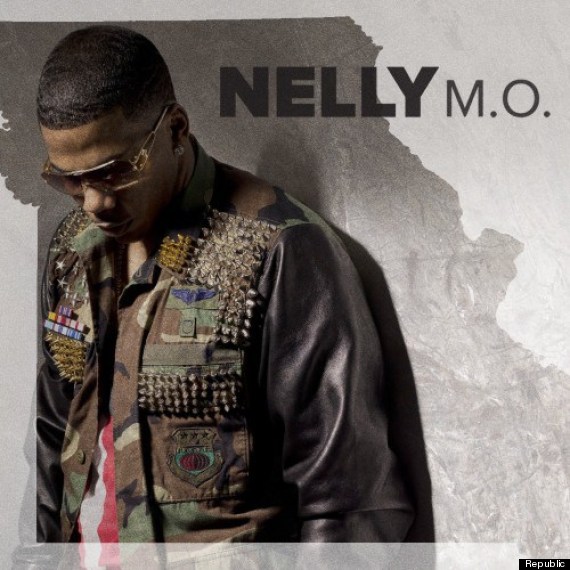 PHOTO GALLERY
Nelly Songs
BEFORE YOU GO