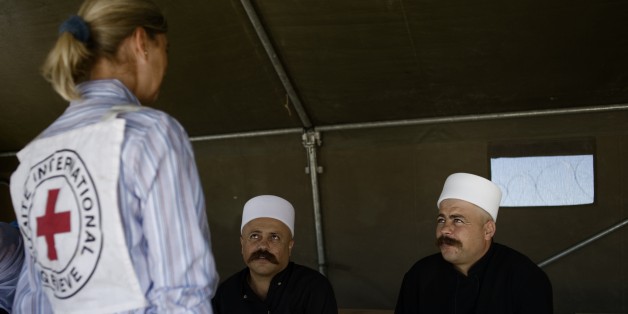 (Adds details, quotes)
GENEVA, Sept 11 (Reuters) - The International Committee of the Red Cross (ICRC) called on the United States and Russia to also address the obstacles to delivering aid in Syria at talks on Thursday focusing on the use of chemical weapons.
Syrian government forces and opposition rebels are both preventing medical assistance in particular from reaching the sick and wounded, viewing it as "military support for the other side", ICRC President Peter Maurer said on Wednesday.
"We would hope that this is also part of the discussions not only tomorrow but of the broader international effort in Syria," Maurer told reporters a day before U.S. Secretary of State John Kerry and Russian Foreign Minister Sergei Lavrov meet in Geneva.
"We have seen a lot of diplomatic activity launched through the legitimate fear of use of chemical weapons and escalation of warfare. My point today is only we would like to see a similar kind of effort and energy deployed in order to create circumstances in which humanitarian workers can work."
ICRC aid workers are seeking to reach more besieged civilians with food, water and medical care, Maurer said. They have been denied access to areas including the old city of Homs and eastern Ghouta near Damascus, scene of the alleged chemical weapons attacks on Aug. 21, ICRC officials said.
"We have a lot of challenges in sealed-off areas where intense fighting is going on such as the Old City of Homs," said Robert Mardini, head of ICRC operations in the Near and Middle East.
ICRC water engineers are still trying to repair a main water pipeline between Homs and Hama damaged by fighting in mid-August that serves 1.3 million people, but the agency is delivering water by truck for about 400,000 of them a day, Mardini said. (Reporting by Stephanie Nebehay; Editing by Alison Williams)
BEFORE YOU GO
PHOTO GALLERY
Here's What Politicians Have Said About Syria