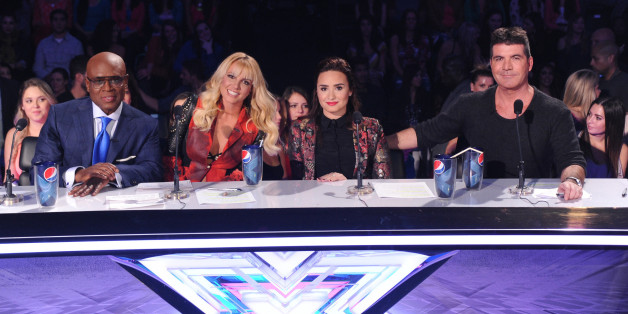 Britney Spears made headlines when she joined Fox's "The X Factor" for Season 2. A couple months later the pop singer made headlines again when she announced she was leaving the singing competition series. So what happened?
She just wasn't comfortable. "She wasn't comfortable being negative, she didn't like it when the contestants spoke back to her," Cowell said on "The Ellen DeGeneres Show." "She was just uncomfortable."
Cowell said Spears was booked because at the time, all the reality shows were booking A-List judges. "American Idol" had Jennifer Lopez and "The Voice" had Christina Aguilera.
"And [Spears] was fine, I just think she found it very uncomfortable," Cowell said. Host Ellen DeGeneres said Spears isn't a big talker, something Cowell said he didn't realize. "I kind of booked someone who couldn't talk, which is a bit of a problem when you want someone to judge," he said.
In place of Spears and judge L.A. Reid, Cowell has booked Kelly Rowland and Paulina Rubio for Season 3. Demi Lovato is also returning to the series.
"The X Factor" returns for a third season on Wednesday, Sept. 11 at 8 p.m. ET on Fox.
BEFORE YOU GO
PHOTO GALLERY
Fox New Shows 2013-2014