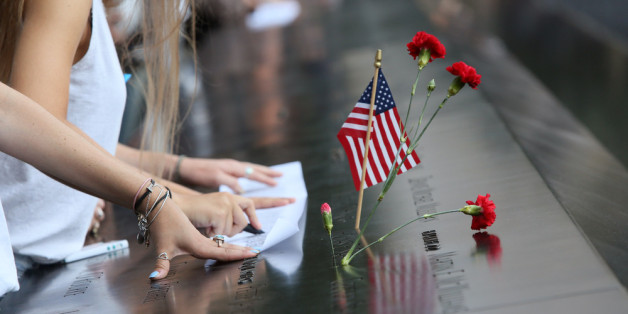 Every year in June, Sun Valley Magnet School teacher Stephen Franklin escorts some of his students on what has become a cherished pilgrimage to hallowed ground -- the World Trade Center site in lower Manhattan where America's War on Terror began 12 years ago today.
The trip gives the middle-school students a better perspective on the horrific attack by the two hijacked airliners that leveled the center's twin towers, killing 2,606 people.
"It's a lot better than books to learn about history and 9/11," Franklin said of the trip made each June after school ends. "It's one thing to hear about (it). It's another to look at the (site) and realize how big those buildings were."
Franklin, a former Los Angeles County Teacher of the Year, co-founded the school's leadership magnet program in 2002 and is now its leader. The trips, which began in 2004, cost each student between $600 and $700 and are funded in part by donations. He handles all of the planning and is already working on next year's trip.
About 30 students in the leadership class and seven staff members make the journey, which also includes a stay in Washington, D.C., and a visit to the Pentagon, which was also hit by a hijacked jet on 9/11 killing 125 people.
In New York the students visit ground zero; while in Washington they take in the Newseum, where exhibits include parts from one of the jet engines and a rooftop antenna from one of the towers.
The sights and sounds of video clips and other exhibits at both locations transform the 9/11 learning experience from an academic to a personal level, Franklin said.
"They have a display where you can see people's wallets ... their cellphones. It's like being frozen in time," he said.
It is often an emotional experience.
"I have kids that have been moved by it to the point of wanting a career in the public sector, and I have kids who have become interns for elected officials and nominated to be a White House Fellow," Franklin said.
North Hollywood resident Josefina Flores, 18, a sophomore at UCLA, first took the trip as an eighth-grade student, then again as an alum in 2012.
Four years of maturity led to a different perspective on that history-changing day.
"The first one was more about learning and connecting with the experience itself. I had heard about it when I was very young," Flores recalled.
"(The second one) was a different experience. It was very emotional and I was able to see the world in kind of a new perspective. It opened my eyes to what people could do to cause other people harm. (I decided) when I get older I wanted to put a stop to that and be an advocate for change."
BEFORE YOU GO
PHOTO GALLERY
9/11 Timeline