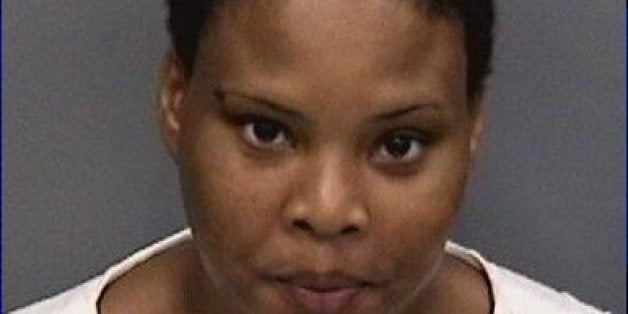 A Florida woman was arrested Tuesday after a photo surfaced of her allegedly dangling her baby from a balcony.
Aisha Jean Clark, 25, faces child neglect charges after posting the photo to Instagram, the Tampa Bay Times reported.
Friends who saw the picture on her account, RatMove13 (a private account), contacted police after seeing the photo.
Clark and her baby were wearing the same clothes as they wore in the picture when police arrived, according to the Associated Press.
"I was mad and I was making a point," Clark told police, according to an arrest report. "I can do what I want with my baby. Nobody can stop me."
A friend of Clark's who asked to remain anonymous said the incident was being blown out of proportion.
"She just made a mistake, man," he said. "She just made a big mistake. She didn't know it was going to get her in trouble like this."
When Bay 9 News attempted to interview Clark, she got defensive.
"Boy, you're lucky you're on camera because I will snap on you," she said.
BEFORE YOU GO
PHOTO GALLERY
Questionable Parenting