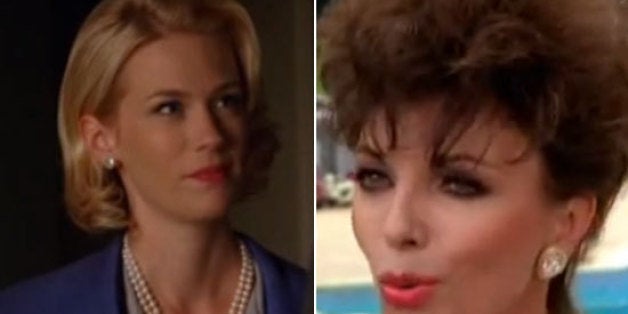 Brace yourself, "Simpsons" fans. "Parks and Recreation" star Amy Poehler is headed to Springfield next season to reprise her role as Bart's future ex-wife.
"Bart is trying to get over his divorce and he does it in a bit of a Total Recall-type way," Jean told EW. "I won't give away what happens, but that's a clue."
Once our excitement over the news died down, we began thinking about other ex-wives that have graced the small screen. After all, Poehler's character is hardly the first to give her ex-husband a hard time on TV.
Click through the slideshow below for seven of our favorite ex-wives from television, then head to the comments and let us know who's the most memorable in your opinion.