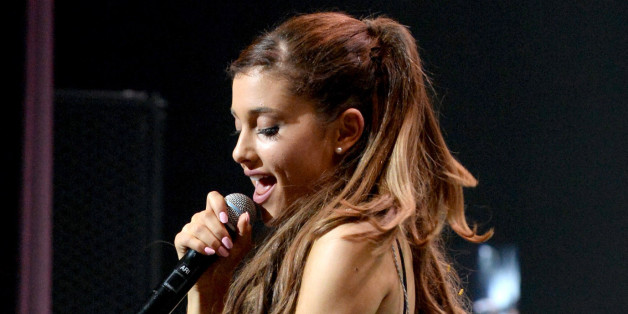 Up-and-coming artist Ariana Grande got a little too excited about her first album "Yours Truly" debuting at No. 1 on the Billboard 200 this week. The 20-year-old singer, who rose to fame with roles in the Nickelodeon shows "Victorious" and "Sam & Cat," reportedly turned up the volume a bit too high and landed herself on the bench.
Grande took to Twitter on Tuesday evening to explain that she was taking her "first day off in forever" on account of "vocal rest." She later added that her vocal issues are due to the "irresponsible" move of "screaming too much at my party."
Grande, who according to E! Online suffered a hemorrhaged vocal cord, participated in an interview this week using text-to-speech technology, writing messages that were voiced by a computer.
"Yours Truly," which hit stores on Sept. 3, is led by Grande's hit single, "The Way," with rapper Mac Miller. She also recently debuted two additional singles off of the album: "Baby I" and "Right There."
Check out Grande's tweets on her vocal problems below.
First day off in forever... Vocal rest and watching movies in with my best friend @alexaluria dunno what I'd do without her

— Ariana Grande (@ArianaGrande) September 11, 2013
Thank you guys for the well wishes, I'll be better in no time.. 😊 just need some rest 💕

— Ariana Grande (@ArianaGrande) September 11, 2013
For those of u asking about my voice I screamed too much at my party totally irresponsible but it's better now, thanks for the well wishes 💕

— Ariana Grande (@ArianaGrande) September 12, 2013
PHOTO GALLERY
Ariana Grande Photos
BEFORE YOU GO