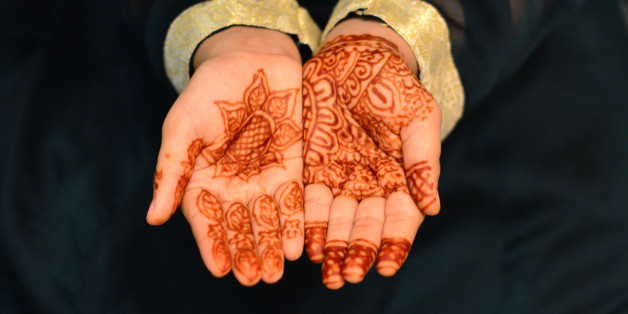 Spending our days on the interwebs has its advantages, one being that we come across lots of excellent pieces of journalism. Every week, we'll bring you our favorite online reads that didn't appear on our site. Disagree with the selection? Leave your suggestions in the comments or tweet #bestreads at @HuffPostWorld.
Survivors of Bangladesh Garment Factory Collapse Still Suffering, 5 Months Later
Pulitzer Center -- Jason Motlagh
It's been five months since a massive explosion at a factory in Bangladesh drew international attention to the lives and rights of garment workers in the Asian nation. Yet while the world's attention has shifted to the protests in Egypt and the crisis in Syria, the suffering of survivors and victims' families is far from over.
Relatives of the 1,131 victims have only received part of the compensation they were promised in the wake of the tragedy. Survivors lack financial and psychological assistance. Razibul Rahman Kari, a 20-year-old sewing machine operator who managed to dig himself out of the rubble, cuts himself while locked in his bedroom, and his family living on handouts without his mere $70-a-month salary. Omar Faruque Babu, lauded as a hero after pulling more than 30 people from rubble, hanged himself upon arriving at the hospital.
Picking Death Over Eviction
The New York Times -- Ian Johnson
When the government bulldozers came to destroy her workshop to make way for a new development project, Tang Huiqing's sister ran onto the roof of the house, doused herself in diesel and set her body alight. She died a little over two weeks later. Ms. Tang is one of at least 40 Chinese farmers who have committed suicide in the past five years after the government and developers set eyes on their land to expand the country's cramped cities.
The evictions come at a time when companies are exceedingly forced to look at China's countryside to expand, while villagers appear less inclined to make the move to urban regions. Suicide has long been a form of political protest in China, and now, too, the tragic deaths of farmers like Ms. Tang's sister appear to have yielded some results. According to Ms. Tang, the government has issued fewer eviction orders and communicated better with farmers and villagers to coordinate evictions.
Delhi Rape: How India's Other Half Lives
The Guardian -- Jason Burke
Jason Burke reconstructs that fateful Sunday evening last year, when a young Indian physical therapy student was brutally assaulted on a New Delhi bus. Burke masterfully paints a portrait of Delhi's social structure and the worlds of both the victim and her assailants. While the case was exceptional in its brutality, rape by no means is an extraordinary event in India. As Burke notes, the country's National Crime Records Bureau says registered rape cases have increased by nearly 900 percent over the past 40 years. And in a country where sexual harassment is rampant in both cities and the countryside, many cases go unreported. The profiles of the perpetrators, too, stand out exactly because of how representative they are of the hundreds of thousands of new residents the capital attracts each year.
"They were migrants from the country to the town -– four of the millions of individuals who over recent decades have converted an almost entirely rural country into an increasingly urbanised one," Burke writes. "They were unmarried in a part of India where men outnumber women and gender imbalances are worsening. They were drinking in a city known for high levels of alcohol abuse. There was nothing very extraordinary about them. Yet within hours they would commit acts that would prompt outrage across the planet."
The Angels Of Karachi
The Independent -- Andrew Buncombe
"We all die one day, so why not as a brave person?" said Rabail Mehar, a 25-year-old polio vaccination worker, in the wake of the death of her niece and colleague. Thousands of Pakistani women go door-to-door each day to persuade families to let their children be vaccinated. Their campaign draws sharp criticism, seen as "UnIslamic" or a "plot by the CIA to sterilize Muslims." Four campaigners were killed in the port city of Karachi last December, among them Mehar's niece. Many continue working for the campaign, however, seeing it as a life mission. And their work seems to have paid off: while Pakistan is one of only three countries where the disease is still endemic, infection rates have dropped dramatically in the past three years.
The Delivery Man
Foreign Policy -- Gordon Lubold
Syrians know him as Mr. Mark. According to Foreign Policy, the State Department's senior advisor on assistance to Syria, Mark Ward, is about to become "one of the most important players in the planet's most important conflict." Ward coordinates all U.S. aid to the Syrian opposition, controlling a budget of about $1.2 billion that includes both humanitarian and military aid to the rebels. His department's efforts have been greatly criticized, from the decision to provide rebels with pre-packaged meals instead of weapons to the delays in actually getting the aid to the opposition. As Foreign Policy reported in June, for example, only half of the non-lethal aid promised in April had arrived when John Kerry announced that the U.S. would step up its efforts and start arming the rebels. However, Ward argues that deciding who receives what help takes time. "It's like vetting the end users of our aid to be sure they aren't bad guys," he told FP. "Rush it, and you could do real harm."