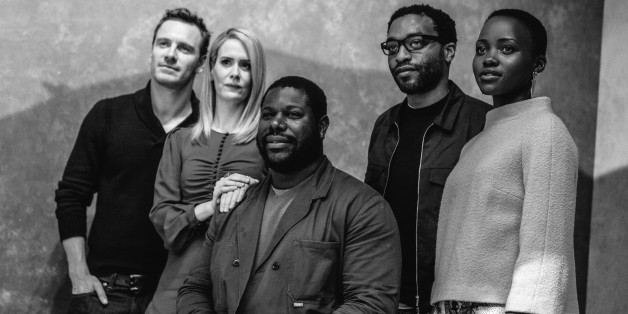 Last week's Toronto International Film Festival spawned rave reviews for the Steve McQueen-directed "Twelve Years A Slave," a historical drama based on the autobiography of a free black man who was kidnapped and sold into slavery. The film is the latest in a series of releases in the last year featuring African-American protagonists, and one more marker of the black Hollywood renaissance that some say is currently underway.
The reason for the uptick in black films? According to film exec Harvey Weinstein, black Hollywood owes its success to the election of president Obama, which he says marked a "cultural shift" that makes telling black stories more palatable for massive audiences. Weinstein called the shift "The Obama Effect," in an interview with TheWrap's Sharon Waxman earlier this week.
"You have great black filmmakers like Lee Daniels, Ryan Coogler, Steve McQueen, and great actors like Idris (Elba) and Chiwetel (Ejiofor) and Naomie Harris. It's a great moment ... Hopefully it signals, with President Obama, a renaissance. He's erasing racial lines. It is the Obama effect. It's a better country. What a great thing," Weinstein said.
But while some question Weinstein's definition of a "renaissance," -- Flavorwire's Lillian Ruiz wouldn't exactly call it that -- we wondered if Obama's presidency has anything to do with it.
Responses to the question we posted on Twitter were mixed, with some pointing to good old capitalism as the reason for the uptick in black films...
@blackvoices @HarveyWeinstein No the power of the $$ in the African American community is speaking

— Sheriva (@aMissingRib) September 11, 2013
...while others say it isn't Obama, but Tyler Perry who's paved the way:
@blackvoices I meant Black folks!

— Loves2Read (@MarciaPoulson) September 12, 2013
On Facebook, readers like Glenn Wilson said that Black Hollywood is only experiencing a boom if you consider the drought black actors have faced in landing roles for years. Shelley AH agreed that the year's flurry of black films only present the illusion of success, though many black actors remain chronically out of work:
This isn't hardly the first time the Obamas have been pegged as catalysts for Black America's success. In January, researchers Cassandra Chaney and Colita Nichols Fairfax postulated that the first family could be a driver in changing the low rates of marriage among African-Americans in the U.S. Last month, FLOTUS said herself that having a black family in the White House "expands the scope of opportunity" for children like never before.
That said, it doesn't seem like too much of a stretch for the film industry to benefit as well. Or does it?
Tell us what you think of the "Obama Effect" in the comments section below.